Apple opens Beats 1 studio in New York City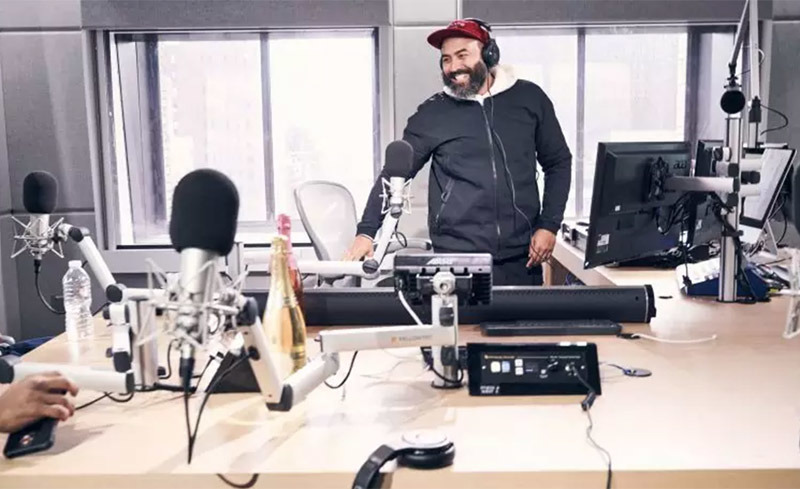 Apple recently opened the doors to a New York studio for its Beats 1 streaming radio station, a satellite location that joins studios already in operation in Los Angeles and London.
Apple's streaming arm takes residence in a space in Manhattan's Union Square, where Beats 1 hosts and popular artists can stop in to record a session or broadcast to Apple Music's broad worldwide audience, reports Fast Company.
"This is a huge moment," said Beats 1 DJ Zane Lowe. "We are fully functioning in one of the greatest cities in the world now."
An opening party held at the new NYC studio saw the likes of Busta Rhymes, French Montana, Swizz Beatz, Joyner Lucas, Diana Gordon, Abir, Teyana Taylor, Nina Sky and others mix with Beats 1 personalities. When, exactly, the gathering took place was left unreported.
"I want this space to represent the sound and energy of New York, and how multicultural this city is," said Beats 1 DJ Ebro Darden and host of New York-based show "Ebro in the Morning."
Beats 1 was previously expected to open a small broadcasting space in the renovated Apple Fifth Avenue store, though plans for a full-fledged studio were apparently scrubbed. The store might still boast a "broadcasting zone," where Apple can host high-profile guests.
Led by Lowe, Beats 1 has been an Apple Music mainstay since the service launched in 2015. An always-on station created specifically to serve new digital frontiers, Apple's radio station not only plays host to industry tastemakers, but features a who's who lineup of celebrities with their own shows.
From one-time specials to weekly series, Beats 1 boasts content from music icons Elton John, Drake The Weeknd, Nicki Minaj, Lars Ulrich and more.
Most recently, reports suggest former BBC presenter Charlie Sloth is headed to Beats 1 after helming a high-profile show called "The 8th."