Apple's HomePod has similar market share to high-end Echo Plus, Google Home Max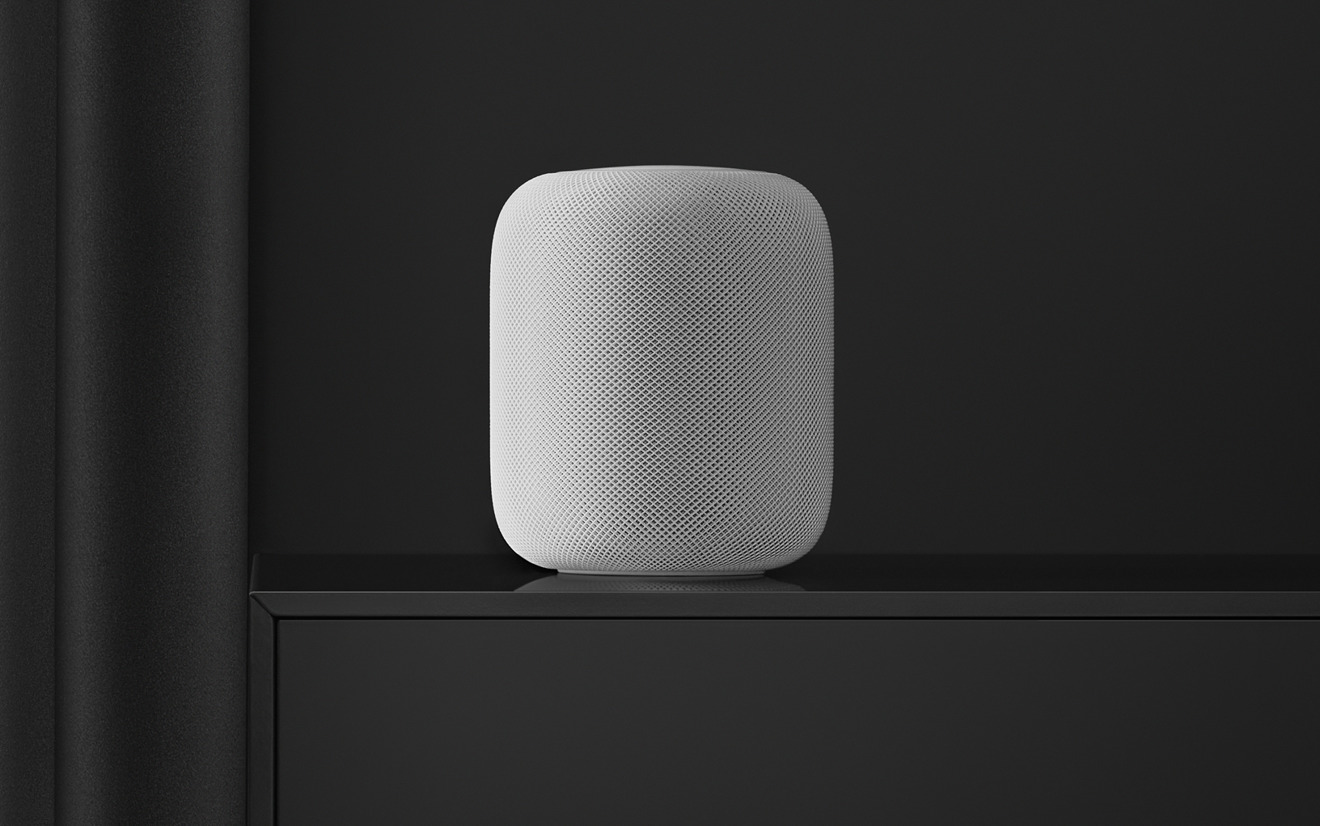 AppleInsider is supported by its audience and may earn commission as an Amazon Associate and affiliate partner on qualifying purchases. These affiliate partnerships do not influence our editorial content.
Although it has a following similar to other high end smart speakers, the Apple HomePod is still being eclipsed in the U.S. market by cheaper offerings by Amazon and Google, newly-published survey data suggests.
The HomePod accounts for 4 percent of speakers, Strategy Analytics said on Monday. The figure is based on a poll of 1,011 smartspeaker owners conducted in July and August.
The three leading devices were the Amazon Echo, the Echo Dot, and the Google Home, at 23, 21, and 8 percent, respectively. The HomePod effectively tied with several other Echo models, namely the Plus, Spot, Show, and Dot Kids Edition.
Apple has so far been silent on HomePod sales beyond maintaining a positive outlook, refusing to share exact numbers. Consumer Intelligence Research Partners estimates published in August claimed that the company controlled a 6 percent share of a market said to be around 50 million installed speakers in the U.S.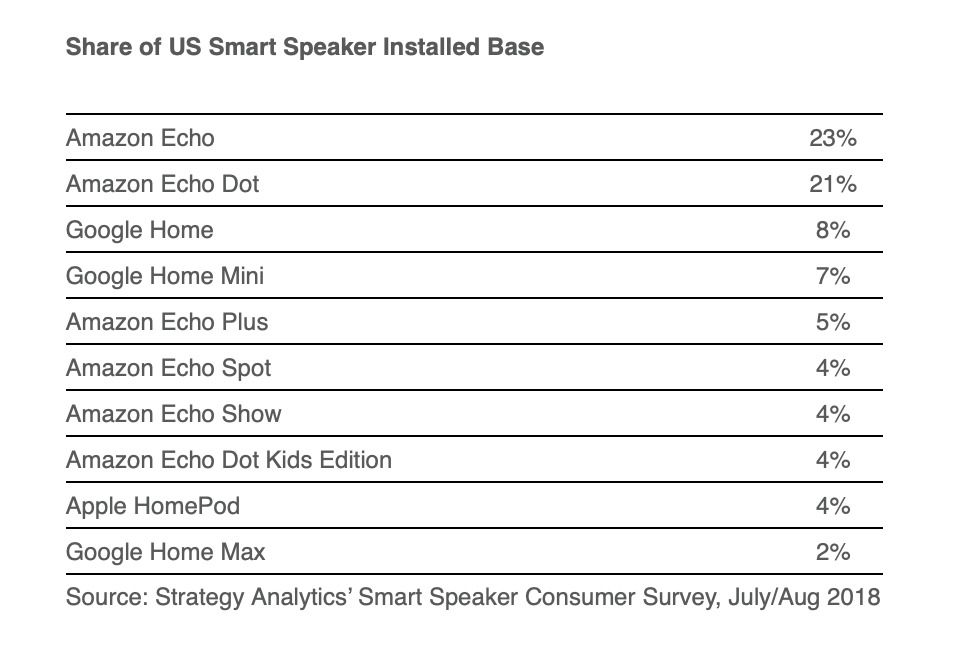 Apple's main obstacle has likely been price. The HomePod is $349, nearly $300 more than a third-generation Echo Dot, and $249 more than a standard Echo. While the HomePod provides much higher audio quality, Amazon's prices make it possible to scatter smartspeakers throughout a home.
Amazon's Alexa voice assistant is also typically considered more useful than Siri. The only music service natively supported by Siri, for instance, is Apple Music, whereas Alexa users have access to Spotify, Pandora, TuneIn, and others.