What to expect from Apple's October 30 iPad Pro, Pencil and Mac event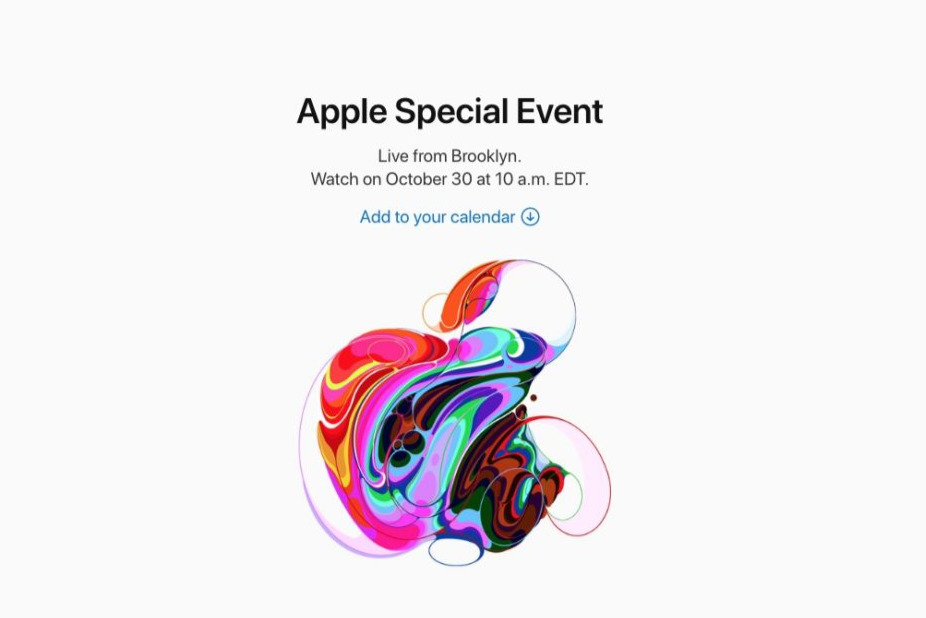 With less than a day to go before Apple's next event, we're getting even more rumors of what will be released and some are coming with persuasive evidence. AppleInsider takes a skeptical look at what Apple will likely reveal, what it might show, and what it probably won't at the New York event.
Just a few weeks ago, the question was whether Apple would hold an October event at all. Based on previous years, it looked likely but there was a strong chance the company would confine itself to a few press releases as it did in 2017. Now we're not only on the eve of an event but if rumors are correct, it will be an even bigger one than the iPhone launch in September.
The rumors are not correct. Not all of them. Apple isn't just good at making hardware and software, it's really precise on when it chooses to announce them. In recent years it's proved to be a little less with the actual release — so many devices from AirPods to AirPower have slipped considerably — but they know how to put on a show.
Apple wants attention and it will not pack an event with so many new products that it dilutes their impact.
Equally, though, no firm will bring a device to manufacturing and then sit on it. Apple is very strong on anything logistical, so if there's evidence that something is being made, it's likely that it's about to be released. It just isn't definite.
So while we wouldn't be surprised if Apple still holds back some items for a later press release, this is what we expect to see at the October 30 "There's more in the making event". This is not unsubstantiated rumor and it is not a wish list: this is what strong evidence tells us.
There's more in the making
Based on Apple's arty invitations featuring 370 different renditions of the company's logo, this is an event that will at least partly concentrate on creating art with Macs and iOS. Perhaps unsurprisingly, then, the very latest rumor with evidence behind it involves the Apple Pencil.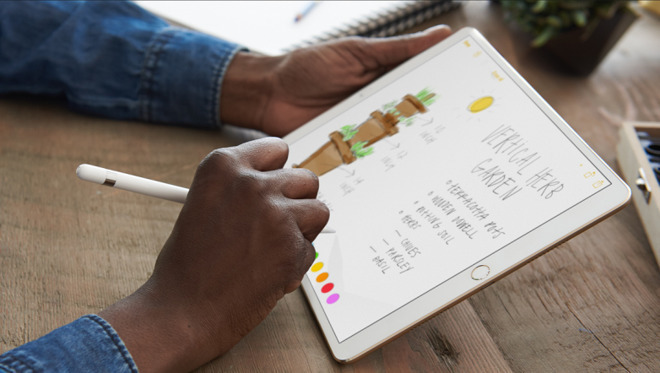 Developer Guilherme Rambo claims to know the model number for the Apple Pencil 2, B332. He says "the user will be able to change stroke properties by sliding along the sides of the pencil."
He's backed up by another developer, Steve Troughton-Smith, who reports finding new code in iOS called UIPencilAdjustmentInteraction which has various states that note whether the user has tapped or slid their fingers on the Pencil.
Drawing on sources
If the event really does concentrate on creating art then it's ironic that rumors about the iPad Pro have just been substantiated through a drawing.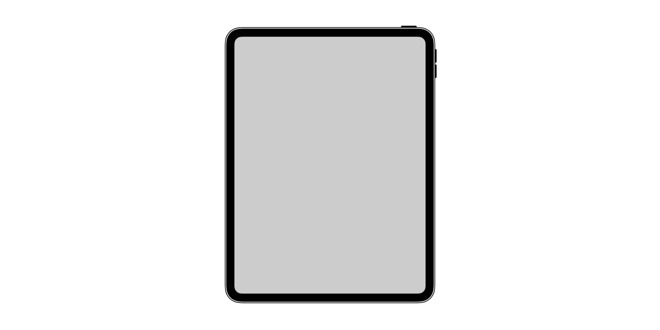 As with the UIPencilAdjustmentInteraction discovery, this was found within the released iOS 12 code. Among the icon graphics within the new iOS there is one for an iPad Pro which has narrower bezels and seemingly no home button.
These details fit what has previously been claimed through leaks, supply chain evidence and chiefly through reports by analyst Ming-Chi Kuo. He is just one source yet his information about previous Apple releases has been consistently correct.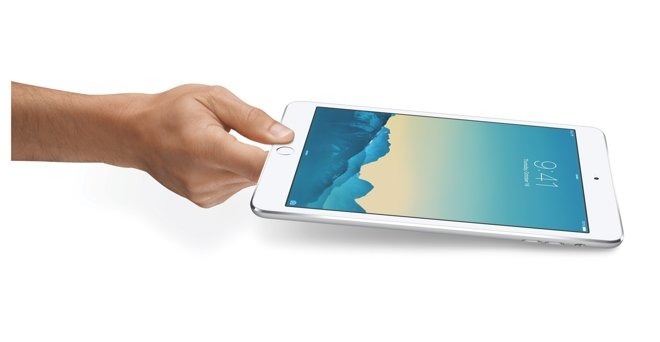 Kuo is reporting that there will be new iPad Pro models that adopt the iPhone X style of display with no home button, greatly decreased bezels and support for Face ID.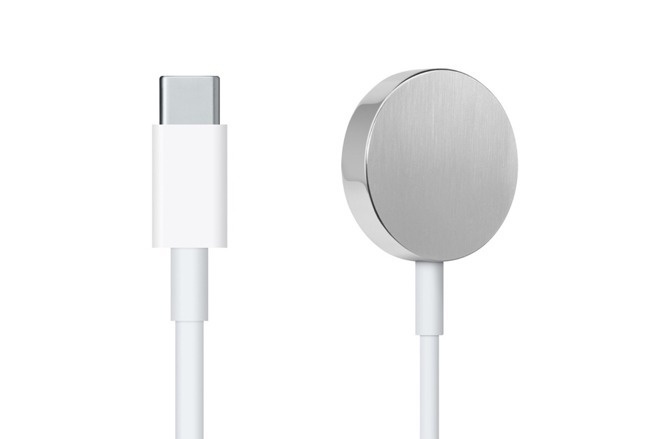 Also newly rumoured is a claim from Bloomberg that the new iPad Pro will be the first to include graphics hardware designed by Apple.
Kuo further claims that there will be an update to the iPad mini. That's surprising when the iPad mini feels like the forgotten, orphan product. And also when the iPhone XS Max appears to have functionally taken the place of a small iPad. He is, though, hedging his bets on this one and says we may not see the refreshed machine at this event.
New Macs
At least the rumors that we'll see the new Mac Pro this year have died down. Still, if you want a Mac mini, an iMac, an iMac Pro or a MacBook, then there are wishful rumors to suit.
We really expect that some of this will be held back to press release some day soon, but this is what it looks like Apple could elect to show us.
Regulatory filings from the Eurasian Economic Commission, where Apple and other firms are required to submit details of new hardware, suggest that there will be four machines. It actually says that there will be revisions to current models but those appear to be simply the addition of macOS Mojave as the pre-installed system.
Four entirely new models appear to include three desktops. Given recent screen shortages for iMacs, it's a reasonable bet that two of the three are revamped 21 inch and 27 inch iMacs.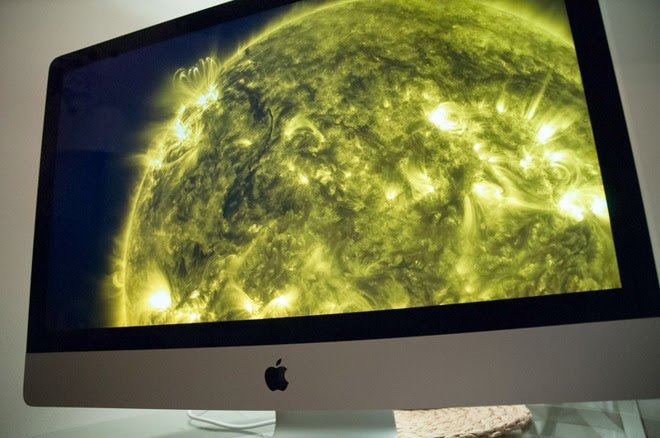 That leaves one desktop and one laptop. It's recently been claimed by Ming-Chi Kuo that the desktop will be an updated Mac mini but there's scant other evidence. Tim Cook did tell a customer that "we do plan for the Mac mini to be an important part of our product line", but he said that a year ago in October 2017.
It's now been more than four years since the Mac mini got an update so it's certainly possible but this hasn't had anything like the sheer volume of reports that the laptop has. This fourth new Mac is expected to not only be a new MacBook, but in some way a cheaper one.
Apple doesn't do cheap, but it does do cheaper. Just as it has managed to make us regard the iPhone XR as being the affordable model, so we should expect to see a MacBook that costs less than the current models yet more than we might hope.
If it's genuinely cheaper than all the rest then that would put it as retailing under the $999 of the MacBook Air. That Mac does seem tired compared to the newer, sleeker MacBooks and the more powerful MacBook Pro models, so it's possible that this will be a refresh and the MacBook Air name will continue.
Software
All of the rumors about the October 30 event concentrate on new Apple hardware but there is software coming and much of it should be released then.
Some like tvOS 12.1 have no apparent new features while both macOS Mojave and iOS 12 are going to re-introduce the long-promised Group FaceTime facility. This video conferencing feature was promised for the original releases of both the Mac and iOS systems but was pulled shortly before release.
It's also expected that there will be an update to Siri Shortcuts in iOS 12.1 will make it easier to manage large numbers of shortcuts.