MacOS Mojave 10.14.1 update brings Group FaceTime, other bug fixes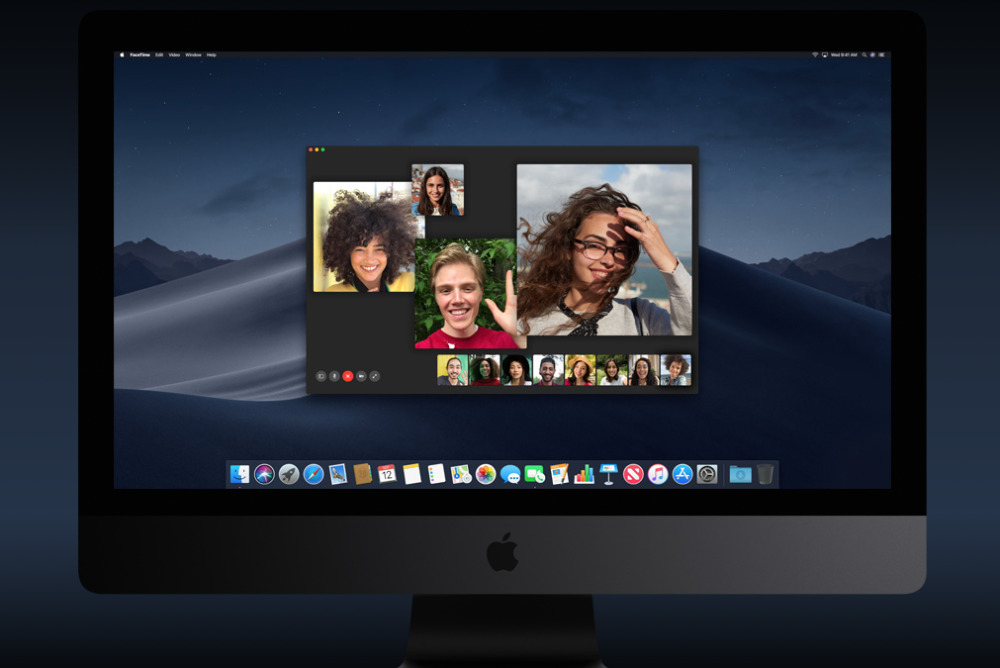 Apple has released macOS 10.14.1 with the promised new 32-person video conferencing feature alongside performance improvements and bug fixes. The update also brings the Mac into line with iOS with 70 new emoji.
Apple has released an update to macOS Mojave, bringing it to version 10.14.1. While not a major update overall, it does feature the very visible addition of Group FaceTime. This is the new ability to video conference with up to 32 people and it was originally presented as one of the major additions to the original macOS Mojave.
It was removed from the beta tests of that 10.14 release and didn't make it into September's final release of macOS Mojave, but Apple has been promising to add it "in the fall". It's now been included in the new betas released to developers for some weeks ahead of shipping to everyone on both Mac and iOS.
For all that it is significant addition to the Mac, Apple has concentrated more on how the service works when seen on iOS.
Group FaceTime works like regular FaceTime in that you can have conversations with people in video. The difference is that instead of a one-to-one call, you can elect to add more people into the conversation. Group FaceTime supports up to 32 people simultaneously and it also dynamically adjust how it displays them so that the person speaking is the most prominent.
The new macOS Mojave release also features bug fixes and general improvements, even though these may not be particularly noticeable.

The new macOS Mojave has now been officially released and at some point soon you will be prompted by your Mac to update to it. If you'd rather do that right away, you can go to System Preferences and click on Software Update.