Apple still owns rights to Sweden Kungstradgarden plot, could revive store plans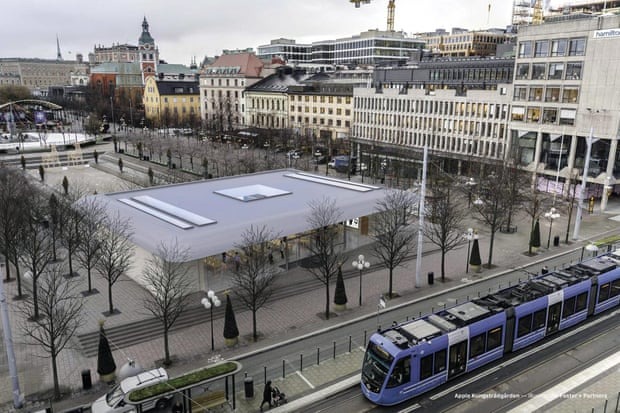 Although public opposition appears to have defeated the company for now, there is a chance Apple could still make an attempt at a store in Stockholm's historic Kungstradgarden, according to one report.
The company still owns the building rights for its intended plot, The Guardian observed on Thursday. Stockholm's new city council recently vowed that it would block Apple attempts to go ahead with a proposed outlet, reflecting large-scale public backlash.
The store has been opposed not just by the general public, but conservation groups and even some government organizations like Stockholm's Beauty Council. The city has received approximately 1,800 public responses, nearly all of them against Apple's plans.
Some complaints have included the fact that Apple would be blocking Kungstradgarden's north entrance, and that it would be commercializing a space often used for public events. Apple has said it would host its own events, including concerts, but these would likely fall under the "Today at Apple" banner.
A deeper concern, The Guardian noted, is the surrender of public space. Apple's shop would replace a TGI Fridays, but latter is there only because of an arrangement allowing private development for restaurants and cafes serving the park. In Apple's case the city would have to rezone for retail, effectively transferring land from the public to the private sector. Apple would annex 375 square meters (about 4,036 square feet) of the park around the plot it owns rights for.
"It is welcome that Apple wants to establish itself in the city," said Christian Democrat politician Erik Slottner. "But Kungstradgarden is the wrong place."
Apple's retail vision has come into conflict with public realities numerous times in the past. This July the company was forced to abandon its original design for a shop in Melbourne, Australia after people complained it looked like a Pizza Hut and didn't match surrounding buildings.
AppleInsider has affiliate partnerships and may earn commission on products purchased through affiliate links. These partnerships do not influence our editorial content.