Holiday Gift Guide 2018: Here are the best stocking stuffers for Apple fans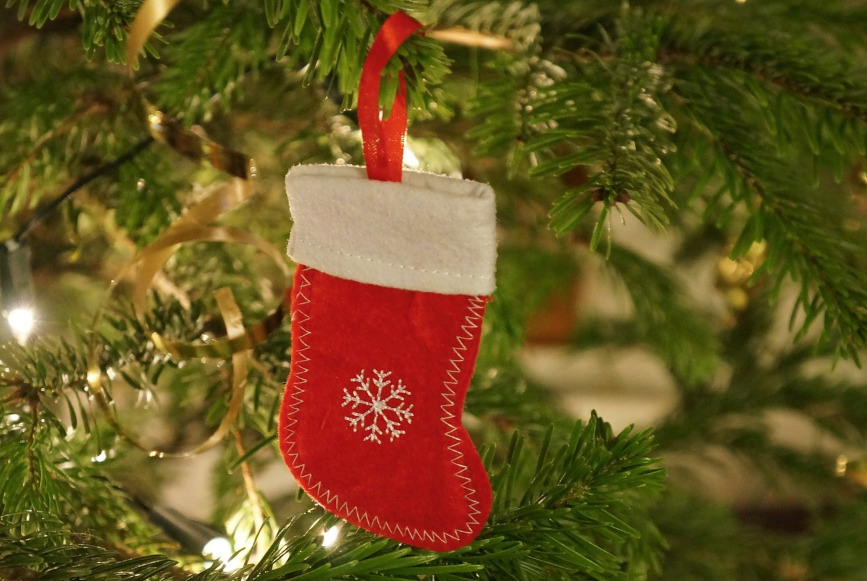 While everyone thinks about buying larger gifts for the holidays, there's the often-overlooked area of stocking stuffers, smaller gifts to accompany the main presents. AppleInsider offers suggestions of handy items that fall under this category.
Cables
Not exactly on everyone's wishlist, spare cables are obviously handy things to own. An extra Lightning cable in a bag could make recharging an iPhone while on the move easier, and without needing to disconnect any existing wiring for charging at home.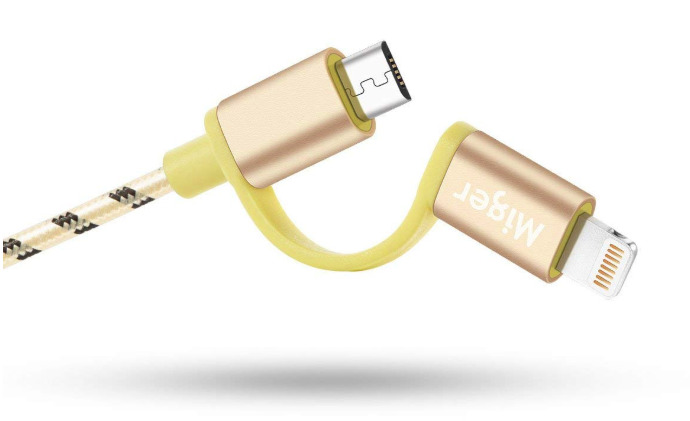 The Miger three-pack of 6.5-foot 2-in-1 nylon-braided charging cables ($16.99) are handy for a few reasons, not least because there's more than enough cables for most users in the pack. All cables are USB-A to Micro USB, but include an attached-to-cable dongle that turns Micro USB into Lightning, so the same cable can be used to charge iOS devices as well as other Micro USB-based hardware.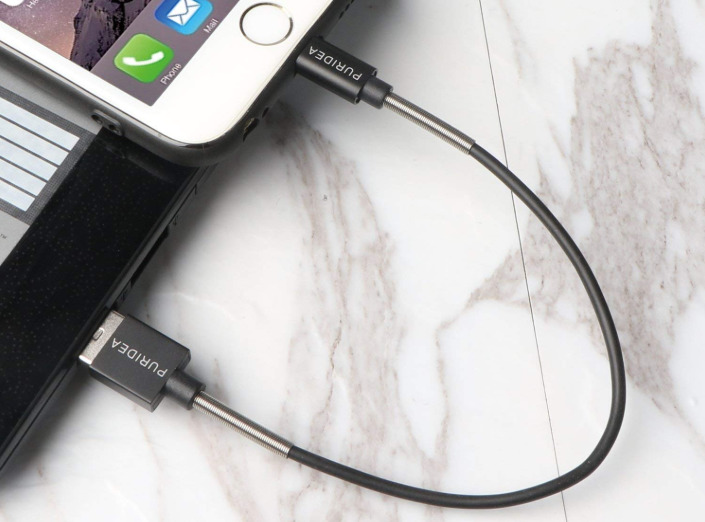 If there are multiple devices charging from the same spot, or are connected to the same USB hub, it may be preferable to opt for shorter cables to avoid creating a messy desk. The Puridea five-pack of Lightning cables ($8.99) are just seven inches long, making them ideal for such short connection distances without leaving too much unused wiring on display.
Cable Tidying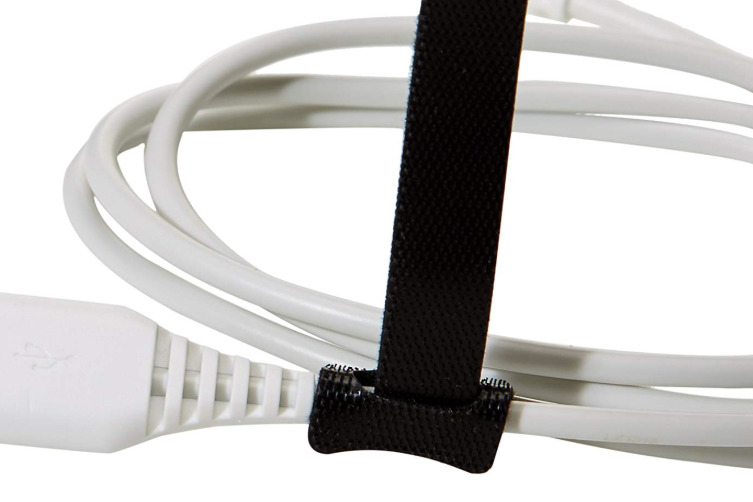 If you know of someone who just has too many cables or has wires strewn all over the desk, this suggestion may be worth acquiring. The 50-pack of AmazonBasics Reusable Cable Ties ($7.99) are eight-inch long Velcro strips that can be used to bundle wires together or to hold them in place out of view, making them extremely handy for organization.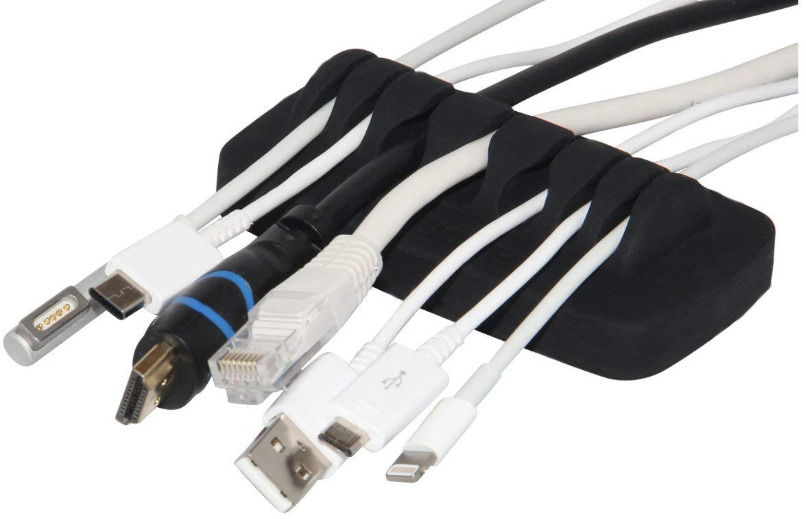 What if the person has a lot of often-used cables that easily get tangled up and sometimes fall behind the desk and out of reach? Envisioned's Cable Organizer ($15.87) can clip multiple cables to a weighted base, making it an ideal place to holster the ready-to-connect cable ends, so they are always available.
Stands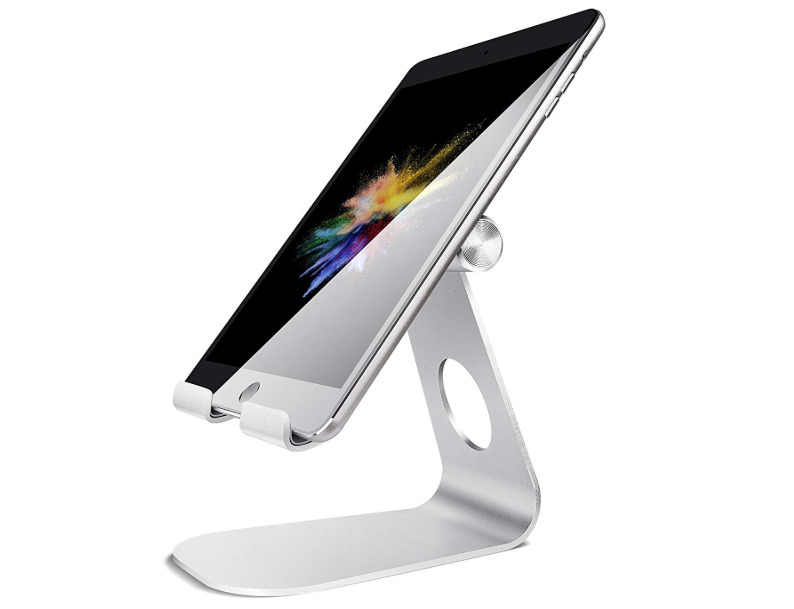 For those who need to prop up their iPad all the time, such as in a kitchen or on an office desk, consider acquiring a stand. The Lamicall Tablet Stand ($14.99) has rubber cushioning to protect the iPad and a rotating holster, allowing the iPad to be angled in the right position for perfect viewing, while keeping it elevated and out of the way of other desk or work surface activity.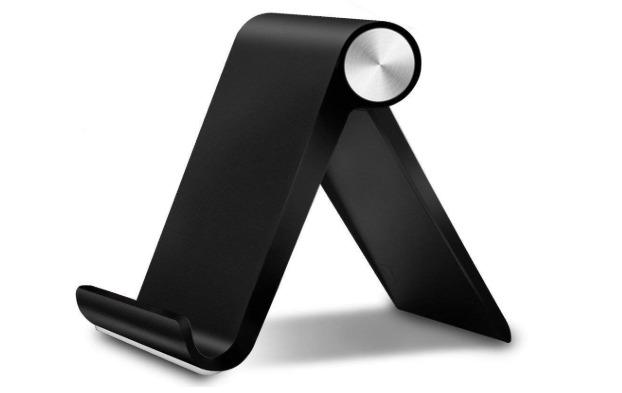 While on the move, a similar stand may be useful if the person's iPhone case of choice doesn't offer any sort of standing facility. The Fynix 2-pack Cell Phone Stand ($8.99) can be used to prop up a smartphone at a variety of angles and can be folded up for travel, making it ideal for binge-watching while out and about. As it's a two-pack, this is also a great deal for gift givers as it can be split and given to two different people.
Wireless Charging
The last few iPhone releases have all included the facility to recharge wirelessly, but not everyone will have picked up a wireless charger to go with their new mobile device. Since they can be acquired quite cheaply, bringing the person forward in terms of charging technology could be a gift unto itself.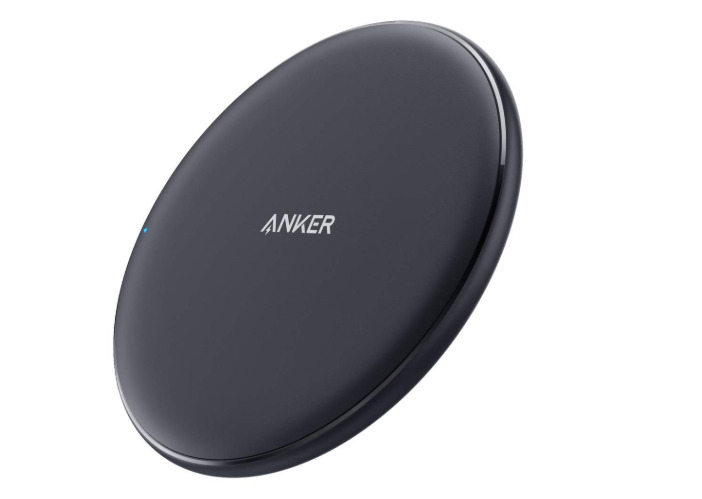 The Anker Fast Wireless Charger ($12.99) is a round puck that can charge at up to 10 Watts, making it more than capable of charging iPhones and other Qi-certified devices, simply by placing them on top. Equipped with a grippy surface to prevent slipping and sliding, it also has a slimline design making it quite discrete while still remaining extremely useful on the bedside cabinet.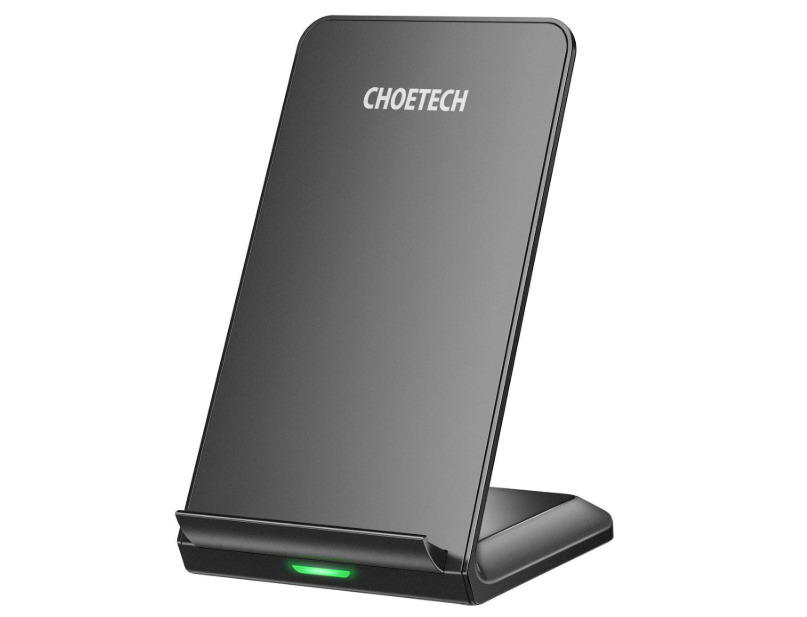 If you want the screen of the iPhone to be visible while receiving power, consider the Choetech Wireless Charger ($16.99), which provides power at up to 7.5 Watts. Along with acting as a stand and propping the iPhone up, it also contains two charging coils at different heights, allowing the iPhone to be placed in portrait or landscape orientations, so it could be used to watch Netflix while recharging.