Apple Music coming to non-Amazon Alexa devices someday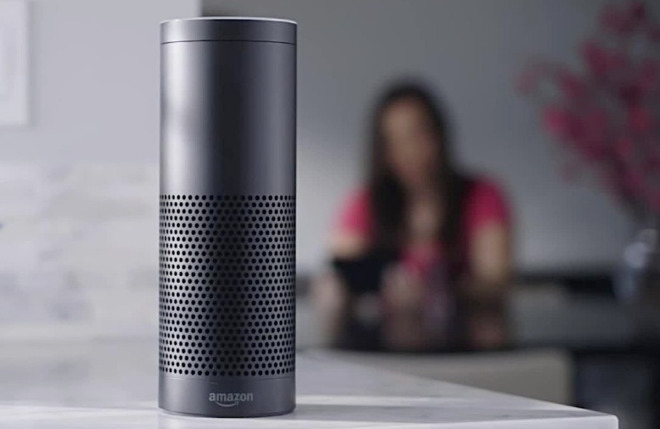 Amazon has confirmed that Apple Music will in fact migrate to third-party Alexa powered devices, but we're not sure how long you'll have to wait for it.
Despite not responding to several requests by AppleInsider about the matter during our testing, the company has confirmed to Mashable's Raymond Wong that the feature will come at some point to other Alexa devices.
News of the new skill arrives shortly after the two companies made a deal to make new Apple products available on Amazon from Apple directly and authorized resellers from January 4. Originially scheduled for December 17, the skill enabling Apple Music playback on Alexa rolled out three days early.
After installation of the feature, Apple Music subscribers will be able to make requests to Alexa to play from Apple Music's catalog of 50 million songs through the Echo devices. Aside from individual artists and songs, users will be able to request any playlist made by Apple Music's editors available on the service, as well as expert-curated radio stations from different genres, and even to listen to Apple's digital radio station Beats 1.
For consumers, this presents the opportunity to add numerous Apple Music-compatible speakers to their home, and in the case of the Echo Dot, at a far lower cost than buying a HomePod.
Many Alexa-enabled devices are natural fits for this functionality, such as third-party Alexa speakers or smart home devices like the Ecobee 4 that we reviewed in April or the First Alert OneLink Safe & Sound (review).
At present, Apple Music on Amazon Alexa does not appear to play back music uploaded to iCloud through iTunes.