Apple Pay activated on 383 million iPhones, worldwide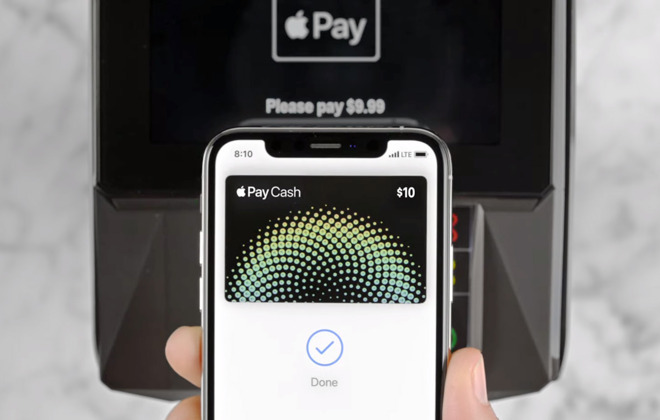 Apple Pay is continuing to grow as a major player in the mobile payments market thanks to its loyal users, Loup Ventures notes, estimating that 43 percent of all iPhone users around the world have enabled Apple Pay on their devices.
A major component of Apple's ever-growing Services arm, Apple Pay is a well-used feature that is increasing in popularity as more countries are enabled. Working from data provided by Apple during its most recent conference call, Loup Ventures' Gene Munster and Will Thompson believes the service is becoming more popular because of its existing users.
According to surveys performed by Loup Ventures, as well as data from the growth in transactions, countries locations, and banks, the firm estimates 43 percent of global iPhone users have enabled Apple Pay by the December quarter, up from 36 percent estimated in the September quarter, and 20 percent for the December quarter of 2017.
Based on Apple's advice the iPhone install base has reached 900 million devices, it is extrapolated that there are currently 383 million Apple Pay users. This is up 21 percent in sequential quarters and 123 percent year-on-year, according to the firm's calculations.
"We believe this growth is fueled in part by the launch of peer to peer payments in January 2018," writes the analysts.
Using the number of active countries and use cases with each market, Loup Ventures also estimates that only 12 percent of Apple Pay users are based in the United States, while 21 percent of active iPhones are based in the market. It is suggested that the greater acceptance of Apple Pay on public transport systems in the UK, China, Japan, and Russia is one of a number of factors playing into the slightly skewed results compared to iPhone usage.
It is estimated 24 percent of US-based iPhone users have tried out Apple Pay, while 47 percent of international users have done the same.
"Although we believe just under half of global iPhone owners use Apple Pay, that number will continue to grow as more retailers, universities, municipalities, and public transportation systems enable contactless payments and people begin to think of their phone as their wallet," Loup Ventures advises. The firm also suggests that, while it won't have a meaningful measurable impact on Services revenue growth, the model and Apple's handling of user privacy "lays the groundwork for handling other sensitive data and bringing ease of use to areas like healthcare."
"We expect similar features and relationships to continue to develop in the near future," the note concludes.
While largely complementary on Apple Pay's growth, Loup Ventures does note one element that is a slight disappointment. Tim Cook advised during the conference call transactions had topped 1.8 billion during the quarter, which is more than double the volume seen a year ago.
According to Loup Ventures, this is a step down from the 300 percent year-on-year growth seen in the September quarter. The analysts are still optimistic, suggesting "While a decline in growth rate, it still represents an impressive ramp in usage."