5G iPhone unlikely until 2020, given Intel modem announcement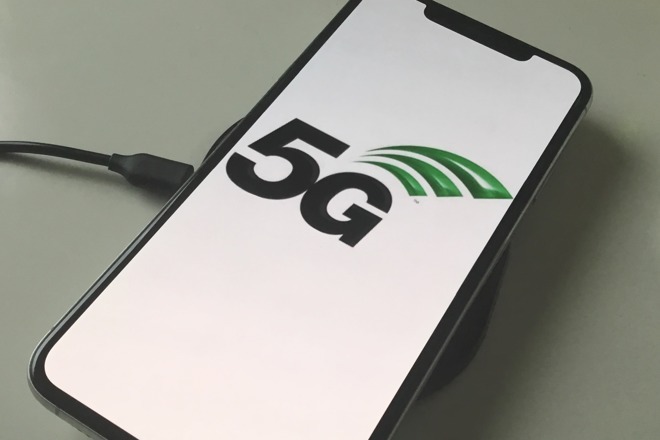 AppleInsider may earn an affiliate commission on purchases made through links on our site.
An iPhone capable of connecting to a carrier's 5G mobile network will not happen this year, an announcement from Intel indicates, with the chip producer's modems using the high-speed cellular communications technology not expected to appear in smartphones and mobile devices until 2020.
Apple is currently believed to be leaving out 5G connectivity as a feature of the 2019 iPhones, in favor of waiting another year before adding support for the wireless technology. While speculation and analysis indicates that is likely to be the case, Intel has seemingly confirmed it won't be able to help Apple if it decided to add 5G to the iPhone this year.
Intel executives advised to Reuters on Friday devices using its 5G modems won't go on sale until 2020. While Intel does not name specific companies that are affected by the announcement, as it is a major supplier of modems to Apple, it effectively infers this year's iPhone models won't be 5G-enabled if they use Intel's modems.
Intel networking chip chief Sandra Riviera advised sample 5G modem chips will ship to vendors this year. Non-consumer 5G products, including networking equipment, will ship this year, but consumer-oriented devices using Intel's modem are not expected by Riviera to launch this year at all.
Earlier reports opened up the possibility of a 5G modem being included in a 2019 iPhone, with the launch of the XMM 8160 5G modem in November being made half a year earlier than originally scheduled. At the time, Intel advised its plan was to ship the 5G modem in the second half of 2019, with commercial devices using it thought to start shipping in the first half of 2020.
Intel is not the only company to have created a 5G-capable modem. On Tuesday, Qualcomm revealed the Snapdragon X55 5G modem with the potential to offer download speeds of up to 7 gigabits per second and support for "all major frequency bands," but the ongoing legal battle with Apple means it won't be making an appearance in an iPhone anytime soon.
In testimony from Apple supply chain executive Tony Blevins for the FTC's antitrust trial against Qualcomm published in January, it was revealed Apple looked into the possibility of tapping MediaTek or Samsung to supply 5G modems, as a further way to avoid Qualcomm's modems if Intel failed to deliver. It was not advised whether Apple would use a 5G modem for 2019, nor if a deal was reached with either of the two potential modem suppliers.
The 2020 iPhones may not even use a modem designed by Intel or anyone else at all, as Apple is believed to be working on bringing the design of the component in-house, as it has done for other elements like the A-series processors. In early February, it was reported Apple's internal hardware teams were being restructured, with the relocation of the modem team to directly under the head of hardware suggesting a push towards a 5G modem may be on the cards.