Sony's summer AirPlay 2 and HomeKit televisions include $70,000 8K model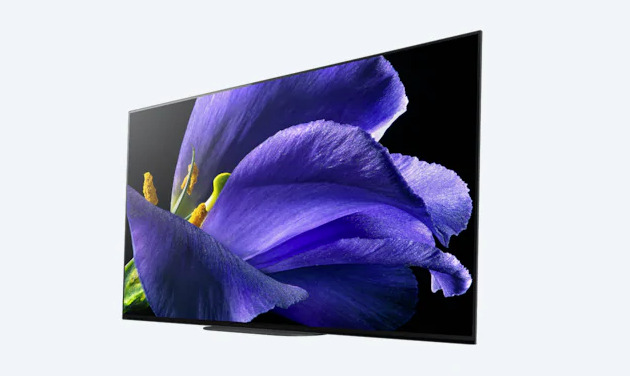 Sony has revealed its lineup of smart televisions it will be shipping in the spring and summer, with the range including support for both AirPlay 2 and HomeKit, enabling the televisions to stream content from Apple's device ecosystem and take advantage of the company's smart home framework.
The Master Series A9G 4K OLED range are slim televisions with a picture quality, color, contrast, and clarity claimed to be approaching that of a professional-grade monitor. Containing over 8 million self-illuminating pixels and using Samsung's Picture Processor X1 Ultimate for control, the screens promise a "super-wide viewing angle," precise contrast, and absolute blacks that OLED is known to provide.
The range also features a Netflix Calibrated Mode and IMAX Enhanced with DTS Audio, with support for Dolby Vision and Dolby Atmos. The sets also use Sony's Acoustic Surface Audio+ technology for creating sound from the entire screen.
While not available initially, AirPlay 2 and HomeKit support will be made available in the A9G range in the summer.
Arriving May, the 55-inch and 65-inch models will cost $3,499.99 and $4,499.99 respectively. The 77-inch model, priced at 7,999.99, will go on sale in June.
The Sony Master Series Z9G 8K HDR TV boasts 33 million pixels due to its higher resolution. The screen is also paired with the X1 Ultimate Picture Processor, using a unique algorithm developed just for the 8K model that can detect and analyze objects in a picture, enabling it to further improve the image based on what is being shown.
As with the S9G, the Z9G will have both AirPlay 2 and HomeKit support, but again will gain it later in the year.
The 85-inch and 98-inch versions will be going on sale in June, priced at $12,999.99 and $69.999.99 in their respective sizes.
The last of the announced ranges to include AirPlay 2 and HomeKit support, the X950G 4K HDR television uses the same X1 picture processor to power its LCD panel. Offering six times the contrast of conventional Sony LED TVs and wide viewing angles, the range is IMAX Enhanced with support for both Dolby Vision and Dolby Atmos, and has a Netflix Calibrated Mode for optimally viewing content from the streaming service.
The 55, 65, 85, and 85-inch models cost $1,399.99, $2,199.99, $3,499.99, and $4,999.99 respectively, and will ship in late April.