At WWDC, iOS 13 may get the photo management update it needs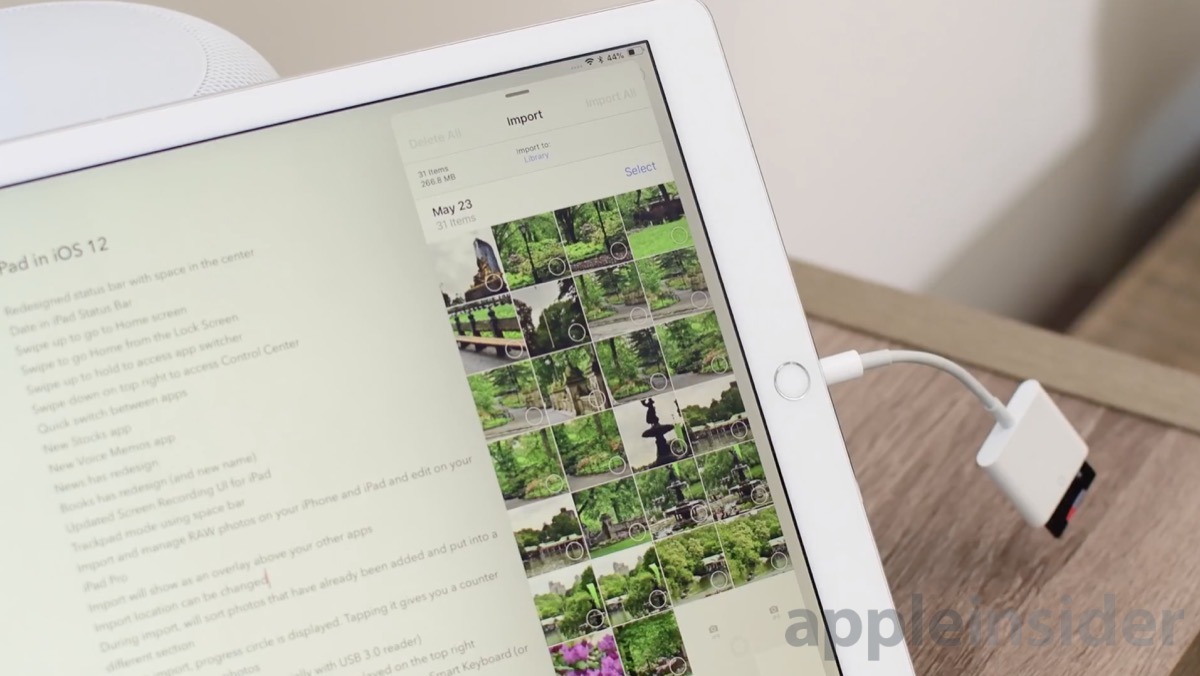 A new report has highlighted several new features and changes predicted to be announced at WWDC for iOS 13 and macOS 10.15. Most notably, it appears that Apple will finally be implementing a new image flow when importing photos from external media.
The way iOS has managed photos has been troublesome since its inception. When shooting a series of photos, the images cannot be imported directly into editing apps such as Pixelmator Photo or Adobe Lightroom — they must first go to the Apple Photos app.
This often yields an overflow of raw images dumped into the photo app that must then be imported into an editing or management app before exporting edited favorites back to the original Photos app. It results in a lot of clutter.
That may be all set to change with iOS 13. Thanks to a new developer-facing API, third-party apps will now be able to import media directly from external media such as SD cards before saving them directly into the app. This could be a photo editing app or perhaps a storage app.
This would give us the option to import all of our RAW photos directly off our camera into Box or the Files app, edit our best ones in our editing app of choice, then export and save those directly to the Photos app for sharing. This will simplify workflows and reduce the barrage of surplus images seen in the Photos app.
Similarly, Apple looks like it will be opening up the document scanning API for developers. Currently, in iOS, users can scan a document right from the Notes app. With iOS 13, developers can tap into this and bring this functionality to their own apps without having to rely on third-party packages to make it happen.
The report that predicted the photo import enhancements, also included a few other features. As with every other WWDC, older features that Apple had tight control over are predicted for wider developer access, including increased developer access to NFC, more augmented reality improvements, and lots of enhancements to the Marzipan framework for porting iOS apps to macOS which are essentially required for Apple News+ and Apple Arcade to work on the Mac.
There are also several new Siri Intents coming available including media playback, search, voice calling, event ticketing, message attachment, train trip, flight, airport gate, and seat information. Developers integrating those into their apps add much more functionality to Siri than exists already.