Everything new with Siri in iOS 12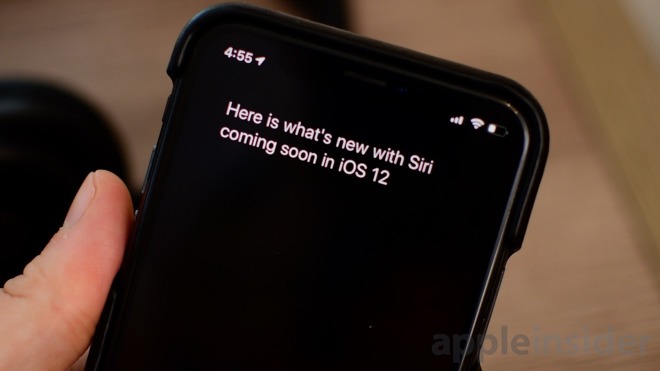 Siri has received a wealth of new skills in iOS 12 from new voices to new areas of knowledge. AppleInsider digs in to find everything new with Siri inside of iOS 12.
New abilities
One of the biggest changes has to be Siri Shortcuts. Siri Shortcuts is wide-ranging, with the term just touching on the facets of this new ability that allows users to create their own phrases and tasks for Siri to execute.
Common tasks can be added to Siri from within Settings > Siri & Search. These tasks can include everything from opening a specific website a user visits often, to finding a family member in Find My Friends.
Individual apps are also able to include this functionality. Tile was the example used on stage at Apple's 2018 WWDC, where within the Tile app a Siri command could be created that would make the Bluetooth tracker on your keys ring.
A new Shortcuts app is being released where tinkerers can get much more granular in their approach to creating Siri commands and shoot from a gallery of popular options.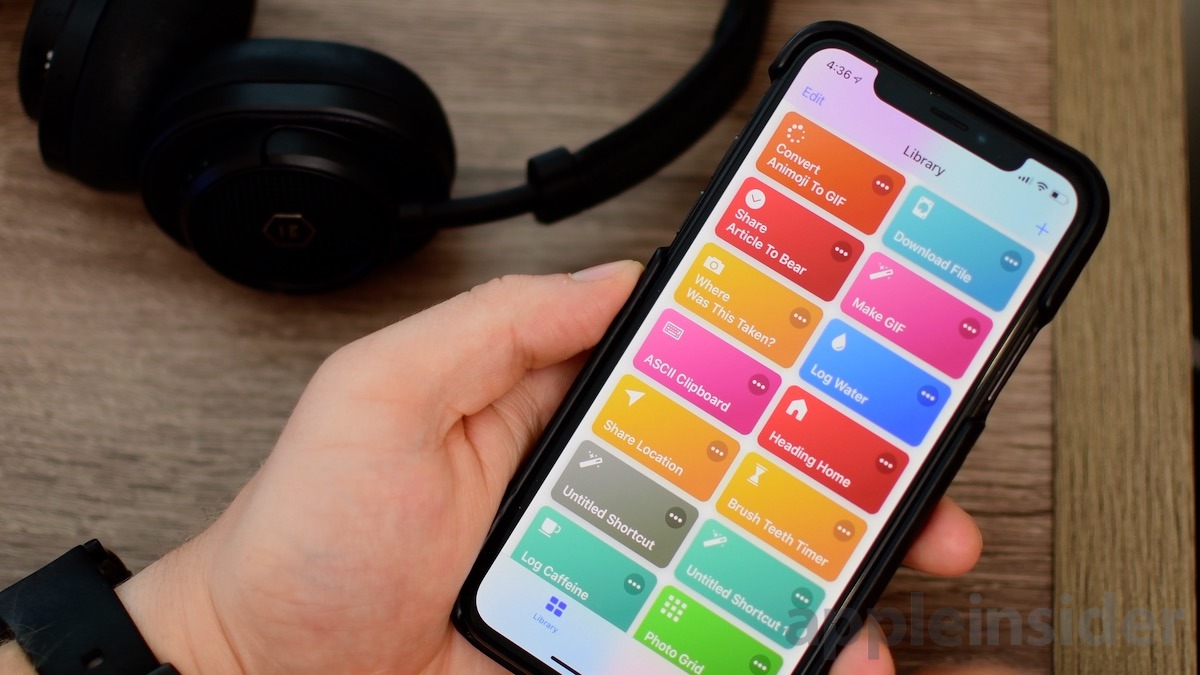 There are four main areas of new knowledge to Siri this year, including food, famous people, motorsports, and photos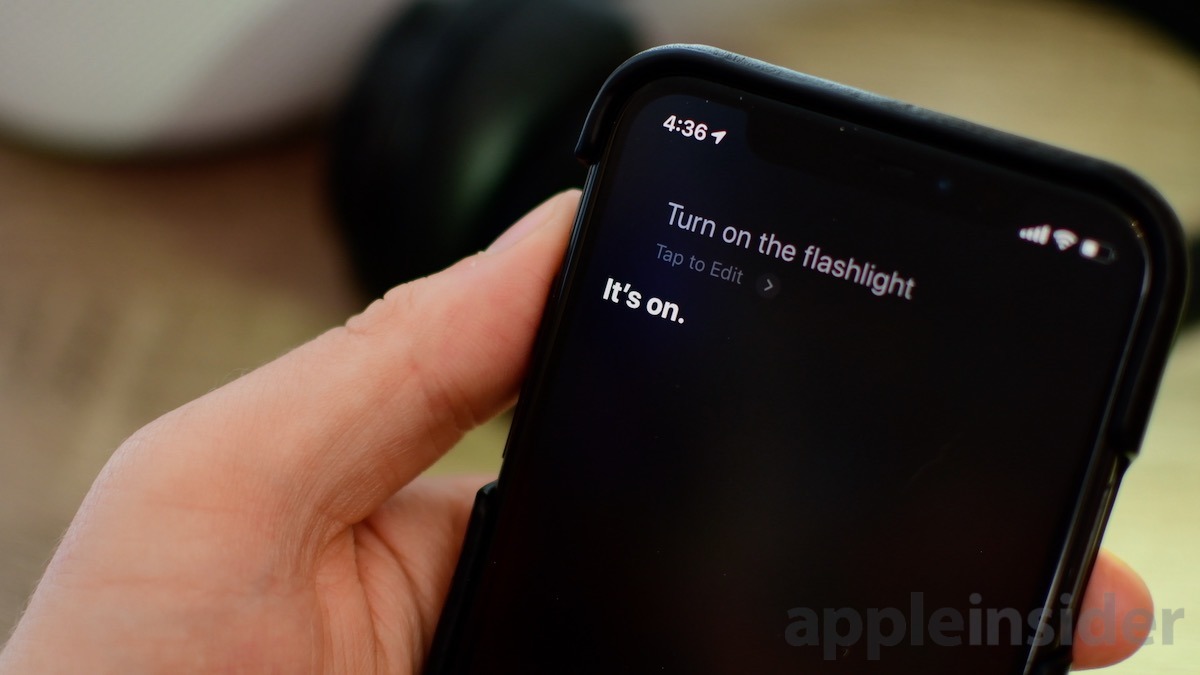 Other new features are filling in gaps that seemingly should have been around in the past such as being able to enable/disable the flashlight.
All changes:
,
"Hey Siri" works with Low Power Mode
Normally disabled under Low Power mode, it is possible to perform the "Hey Siri" wake command when the battery is low.
Play music intent for third party music apps
While not as seamless as requests for Apple Music, it will be possible for services like Spotify and others to use Siri to play media from their apps.
Siri Irish male accent
Siri Irish female accent
Siri South African male accent
Siri South African female accent
Ask Siri to show your passwords
Asking for the password for a specific application or service will open up the Settings application and show the relevant section containing passwords.
Find My iPhone intents for Siri
Asking an iPhone's Siri where the user's iPad is located will try to find it, with options to make it play a sound, similar to Find My iPhone's options.
Add Shortcuts to Siri
Similar to Amazon's Alexa routines, but arguably more powerful, the Shortcuts app will let iOS users create Siri phrases that perform multiple actions simultaneously. Saying "Hey Siri, I'm headed home" could be used to start a radio station, get directions, trigger a thermostat, and send a message to your partner.
Siri flashlight controls
You can ask Siri to turn the flashlight on and off.
Workflow app works with Siri Shortcuts
Enhanced Spotlight Siri suggestions
Siri will analyse a user's usage and habits on a deeper level, and provide more appropriate results.
Shortcuts app
Used to manage the shortcuts above.
Answer questions about famous people
Answer questions about food
Answer questions about motorsports
Can search memories in Photos
Will automatically open up the Photos app to find requested memories, such as images containing specific people.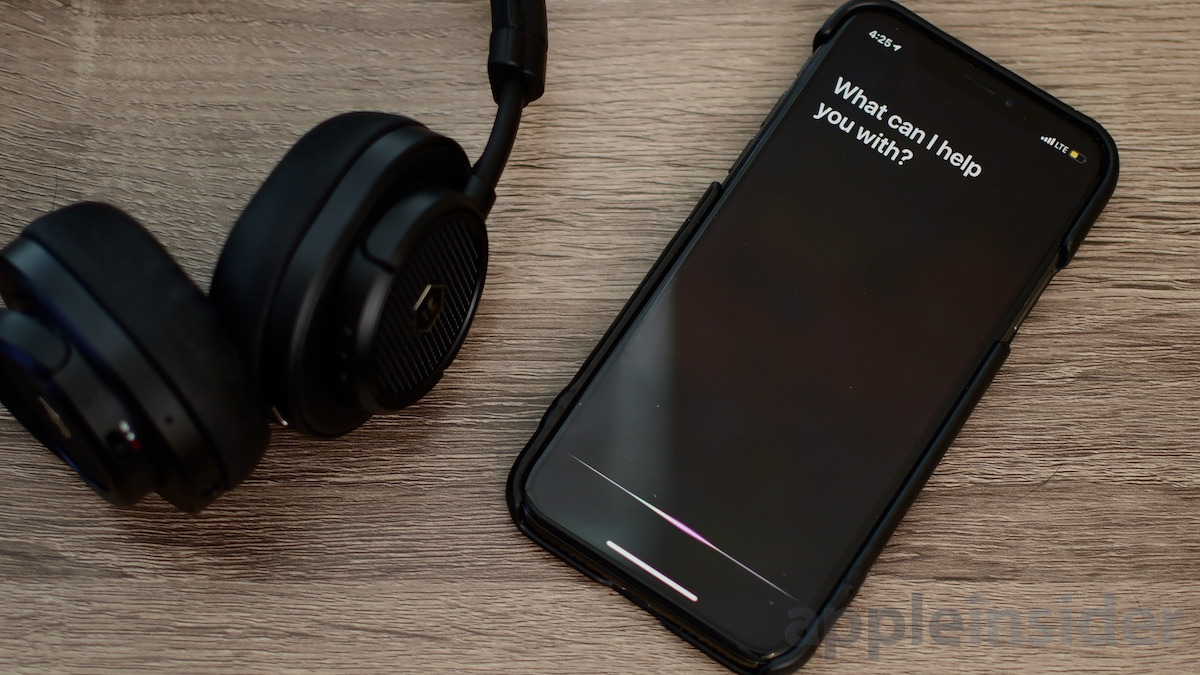 Be sure to check out everything else new in iOS 12:
Keep up with all the Apple news with your iPhone, iPad, or Mac. Say, "Hey, Siri, play AppleInsider Daily," — or bookmark this link — Â and you'll get a fast update direct from the AppleInsider team.