Mouse support for iOS possibly, next-day MacBook Pro keyboard repairs, and more on the AppleInsider Podcast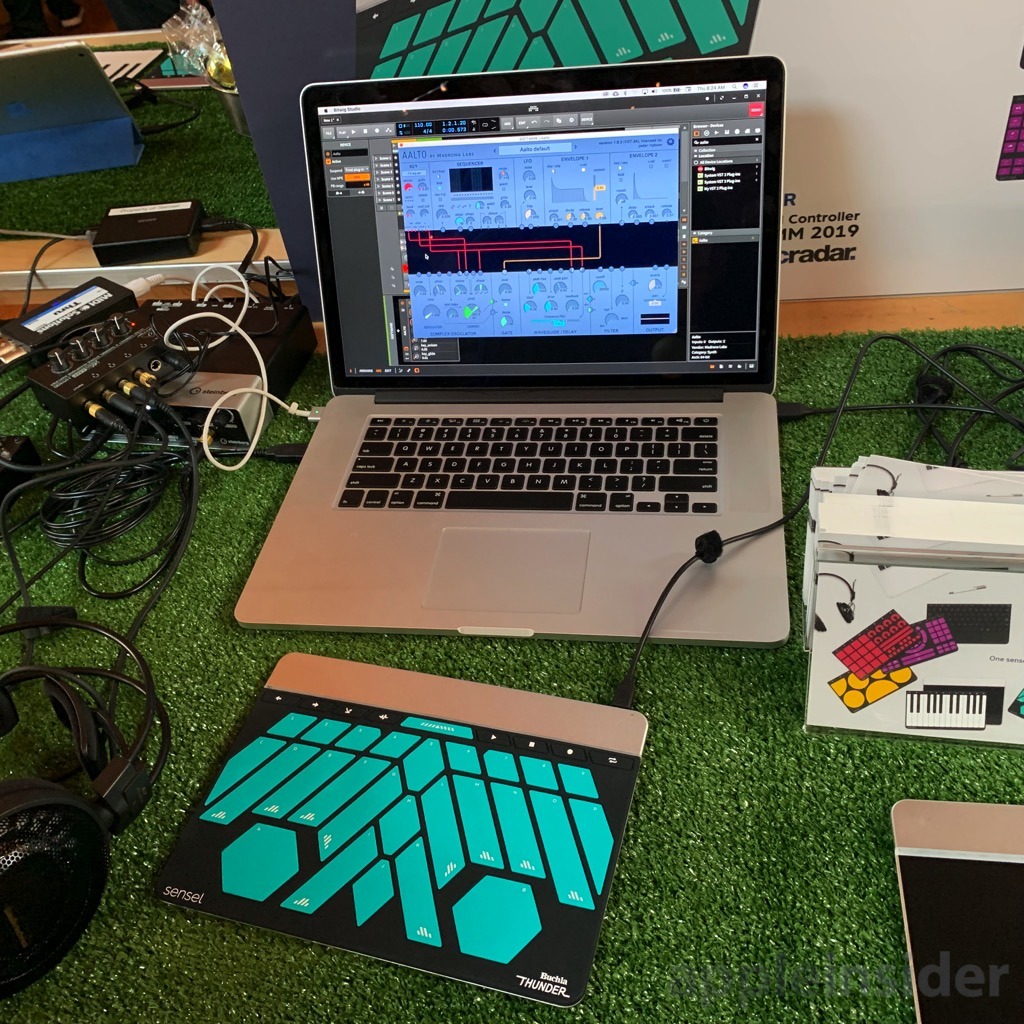 This week on the AppleInsider Podcast, William and Victor talk about rumors of mouse and trackpad support on iPads, Apple's speeding up keyboard repairs, and Victor goes to Moogfest where he learns about Focal headphones and Sensel Morph, a multi-touch input device.
Rumored mouse support in iOS. William doesn't really see the point, but Victor sees the pointer and looks forward to how this could change iOS.
New iOS and tvOS betas are out, and the most significant change is an updated TV app in readiness for the new Apple TV+ and Apple TV Channels service launching later this year.
It appears that MacBook and MacBook Pro butterfly keyboard repairs are now being done in store to speed up turnaround time. Victor dreams of a day when there won't be a keyboard, there'll be multi-touch glass with a Taptic engine to make it feel like key travel.
There are strong and persuasive rumors about two new AirPods models coming at the end of 2019 or start of 2020. Victor and William wonder how much could change, agree that the rumored noise-cancelling feature would be great, and then try to figure out how Apple could balance that power-hungry option with keeping a decent battery life.
Goldman Sachs raises their price target for Apple from the $140s to $180, on the basis that problems selling in China seem to have stabilized. It'll be interesting to see if it stabilizes for Samsung, too.
Victor goes to Moogfest and speaks with Josh from Focal about audio, something Apple has been focused on from the iPod, through to Apple Music and HomePod. Yes, we're talking high-end headphones and speaker monitors, but Victor wants to get to the details of what makes for good sound reproduction, and what we'll be able to hear with better equipment.
David Abravanel joins to talk about Sensel Morph, a multi-touch pressure sensitive input device that can be used to control Logic, Final Cut, act as a QWERTY keyboard, or as a music synthesizer controller.

Listen to the embedded SoundCloud feed below: