Struggling iPhone sales & muted Services predicted for Apple's earnings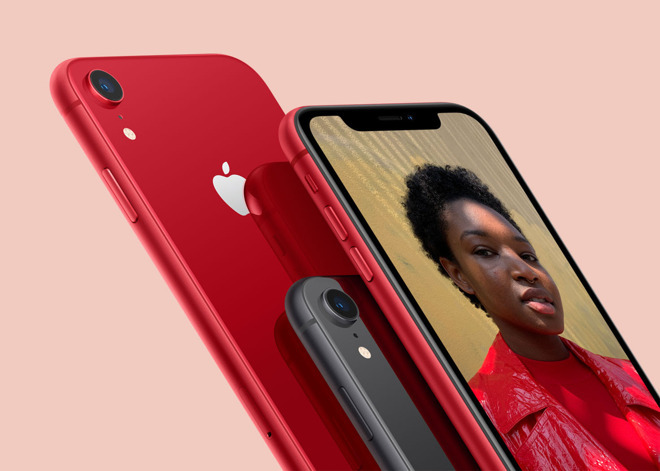 AppleInsider is supported by its audience and may earn commission as an Amazon Associate and affiliate partner on qualifying purchases. These affiliate partnerships do not influence our editorial content.
Analysts at Cowen have cast doubt on the possibility a return to form for iPhone shipments will take place in this quarter, as well as for the foreseeable future, and while Services will provide a reliable high point in Apple's upcoming financial results, it may not be as much of a highlight as investors may think.
The March quarter results will most probably be in line with Apple's previously issued guidelines, a Cowen investor note seen by AppleInsider advises. The guidance for the following quarter is predicted to be "in line with the Street view" and point towards a 10% quarter-on-quarter revenue decline, though Cowen advises this would be modestly better than the three-year average of a 14% decline.
Cowen anticipates revenue of $57.9 billion and and EPS of $2.38 for the March quarter, while the June quarter is tipped to produce $52.1 billion in revenue and an EPS of $2.03.
The stock price has appreciated 34% since the January results, "driven by optimism around the growth runway ahead for the highly profitable Services business, near-term weakness in iPhones discounted by the market, the launch/preview of new content subscriptions, and most recently, the settlement of all litigation with Qualcomm that all but assures Apple will have a 5G iPhone on its 2020 roadmap," the note advises.
While skeptics are thought to continue focusing on the "quality of the iPhone installed base," challenges with Apple's Chinese market share, and signs of maturing App Store trends, Cowen believes "any management commentary indicating a stabilization in iPhone demand trends and continued momentum in the major Services sub-segments are important for sustaining positive sentiment."
For iPhone specifically, revenue of $32.4 billion is expected on shipments of 41 million units, slightly above the market consensus. Improvements to channel inventory are expected from first quarter levels, but shipments and revenue for the June quarter are anticipated to be seasonally down to 34 million and $25.2 billion respectively.
Highlighting Samsung as a "steady rival" and Huawei as a "surging force in the premium smartphone market," Cowen thinks Apple will continue to face competitive challenges for a while longer. "We believe any strategy for sustained annual iPhone unit growth would have to come form differentiated and innovative features and/or a more moderate price stack given the maturity of the market," the analysts write.
Services revenue will be in the region of $10.4 billion for the quarter, a steep cut from the consensus view of $11.6 billion, which Cowen believes have risen in recent months following the disclosure of segment margins in the Q1 results. Cowen's conservative estimate is influence by iPhone's demand, including how softer consumer demand in emerging markets could "spill over" into Services.
An example cited by Cowen is the pause in gaming license approvals in China, which directly affected the App Store. "While a long backlog of games is now being processed, new rules on socially appropriate content that was recently published could further delay the supply of the most popular app category for consumers."
Other Services areas are also anticipated to be seasonally down, including Apple Care correlating with reduced unit sales, lower consumer spending affecting Apple Pay, and its Licensing arm.
For the following quarter, Services will grow 9% quarter-on-quarter to $11.4 billion, Cowen forecasts, on seasonally rising App Store sales and a reduction in the China app approvals bottleneck, as well as further expansion for Apple Music and Licensing.
"It remains to be seen if the new premium News+ service can generate meaningful subscriber volumes," the analysts propose, while also hoping for more detail about Apple's future Apple TV+ service pricing and content lineup for later this year.
Cowen has set a price target of $220 for Apple, and has classified it as a stock that will "Overperform." Apple will be issuing its latest quarterly results on April 30.