Apple made informal bid to buy Tesla at $240 per share in 2013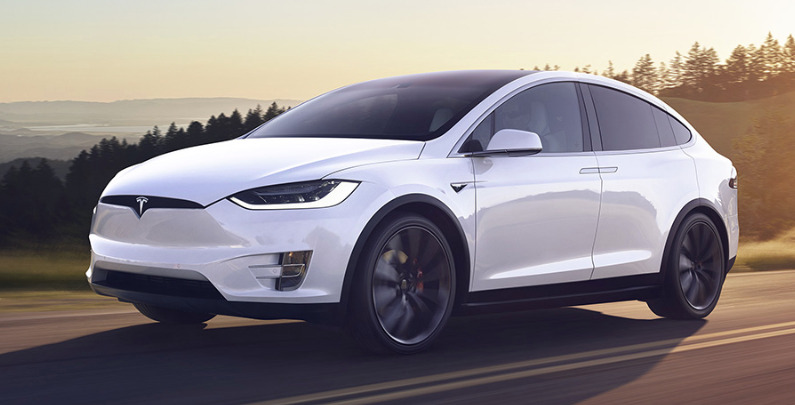 Apple's automotive ambitions could have been augmented with the acquisition of Tesla, an analyst claims, with the iPhone maker said to have made a "serious bid" to buy the electric car producer in 2013, a move that could have brought technology developed under "Project Titan" to commercialization far earlier.
Apple has seemingly harbored plans to produce its own brand of vehicle — or Apple Care — for some time under the codename "Project Titan," though speculation has hinted at the possibility of Apple using its massive resources to get a head start in the market by purchasing an auto manufacturer instead of working entirely from scratch. According to a recent TV interview, it seems Apple tried to do just that.
Speaking on CNBC on Tuesday, Roth Capital Partners analyst Craig Irwin claimed Apple made a "serious bid" to purchase Tesla, around 2013, with the offer supposedly in the region of $240 per share. It is unclear how far along the alleged negotiations went, such as a "formal paperwork stage" that would signal an intent to purchase.
While there is only the word of Irwin that the bid was made, he insists "multiple checks" were made with multiple sources, and he has "complete confidence" that it is "credible." At this time there is barely any evidence or other claims that such a bid existed at all.
A profile of Apple's mergers and acquisitions chief Adrian Perica in February 2014 included references to a meeting between Tesla CEO Elon Musk and Apple CEO Tim Cook in Cupertino in 2013, at around the same time as a German analyst wrote an open letter to Cook suggesting an Apple purchase of Tesla. That report cited multiple sources about the supposed meeting, but again with little proof it actually took place.
If Apple is still interested in acquiring a manufacturer to make its own vehicle, the televised segment suggests Tesla could be a good target for such a purchase once more, as the price has dropped down far enough to make it an attractive target. At the time of publication, Tesla is hovering at around $205 per share, far below the $240 supposedly bid six years ago by Apple.
Tesla's share price has taken a beating over the last six months, and is currently close to half the $376.79 recorded for the stock on December 13. The pain could continue for the Elon Musk-led company for a while longer, as the note proposed a worst case scenario of Tesla's stock dropping to just $10.
Irwin's declaration about Apple continued with the claim "Project Titan" is still very much alive, including the continued development of advanced battery technology for use in future vehicles.
So far, Apple's public vehicular efforts have revolved around Lexus, with the manufacturer's cars used as a testbed for "Project Titan's" self driving systems. Volkswagen has also been linked to another effort dubbed PAIL, or Palo Alto to Infinite Loop, a project that uses modified T6 Transporter vans to shuttle employees between Apple offices.
Apple was also reportedly in sporadic talks with luxury automakers BMW and Mercedes-Benz since 2015, potentially to co-develop an all-electric self-driving vehicle. Discussions with both firms seemingly died out over intellectual property concerns, though other talks have also allegedly taken place with Nissan, China's BYD Auto, McLaren, and Magna Steyr.