Benchmarking the eight-core 2019 MacBook Pro with Vega 20 graphics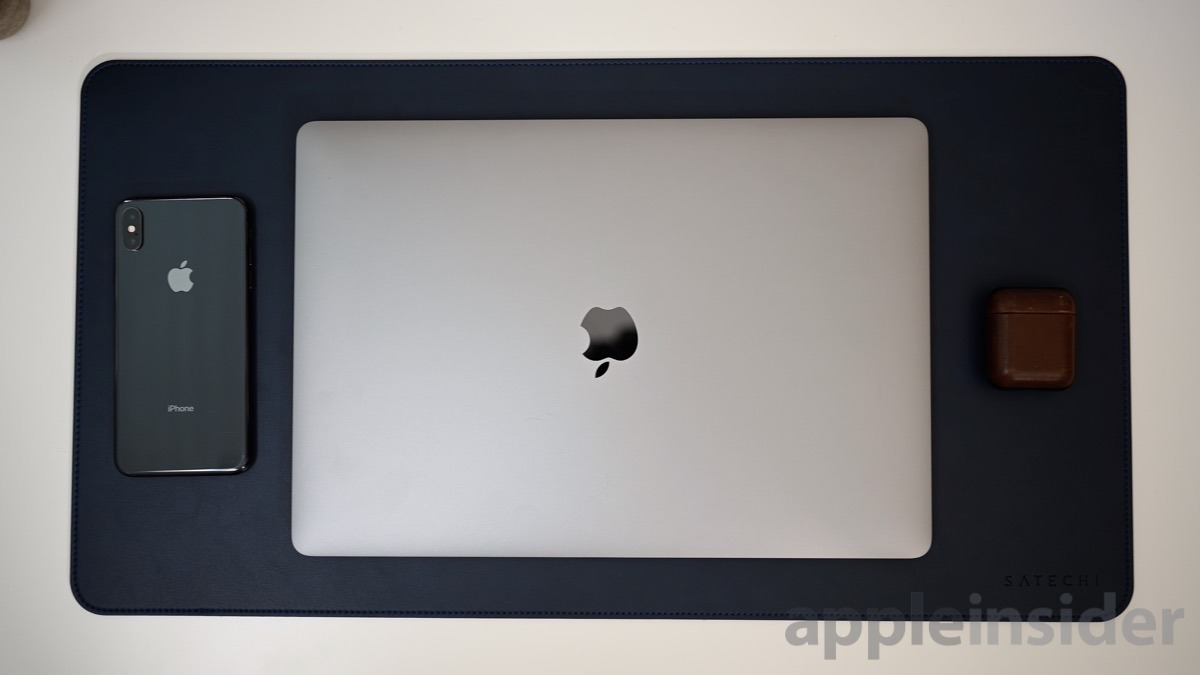 Apple latest and greatest 2019 MacBook Pro with 8-core i9 processor and Radeon Pro Vega 20 graphics is on our test bench, so let's see how fast it really is.
However, the substantially more powerful 15-inch MacBook Pro is also available for users looking for the ultimate portable Mac. We're testing the 8-core 2.4GHz i9 processor that can Turbo Boost up to 5GHz, 32GB of RAM, 1TB SSD, and VEGA 20 graphics.
Benchmarking
For our benchmarks, we run a set of standardized tests on all new machines that come into our labs, all evaluating different aspects of the machine.
Starting off, we threw the Geekbench 4 benchmark suite at the new MacBook Pro. While we acknowledge that it isn't the be-all and end-all of tests, it is a very good measure of burst processing, similar to the vast majority of workloads.
We reached a multi-core score of 29976 and a single core score of 5879. That is roughly a 20% gain over the 2018 2.9GHz i9 MacBook Pro which earned 24226 for the multi-core.
Following Geekbench, we next fired up Cinebench R20. In 2018, when we reviewed the previous generation MacBook Pros, we used Cinebench R15. R20 is a newer release and the results are incompatible making it not a direct comparison between the two figures. That said, going forward we will exclusively be relying on R20.
Our machine earned an impressive 3096 score as the average of ten back-to-back tests. Through the ten tests, our highest score we reached was 3160 and the lowest was still 3012.
Cinebench R20 and Intel Power Gadget the tools we use when testing the thermal performance of the new Pro. We won't go into all the details here — you can see those in our full thermal analysis — but the short version is the thermal condition in the 2019 model is greatly improved versus any 2018 model. The 2019 version is able to maintain clock speeds under load of 3.0GHz rather than the 2.4GHz Apple advertises, with only a slight decrease to just over 2.9GHz when the GPU is under load as well.
To test the graphics aptitude, we use the Unigine Heaven benchmark. This is more of a gaming benchmark and general performance indicator in a mixed-CPU and GPU task, and is still a good way to push the graphics to the limits.
The 2019 i9 MacBook Pro with Vega 20 gathered 82.3 average FPS and a score of 2072. The max FPS was 147.4. This was all with the quality set to medium, tessellation and stereo 3D disabled, anti-aliasing off, and running at full screen.
When we compare to the 2018 i9 MacBook Pro with Radeon Pro 560X graphics, we see huge gains. The previous generation garnered 62.5 average FPS and a score of 1575, a roughly 25% lower score. This same 2018 MacBook Pro with a 16GB Radeon VII Thunderbolt 3 eGPU and external display set to the same resolution as the MacBook Pro scored 92.0 frames per second, and a 2318 score — with notably lower CPU temperatures.
We use the Blackmagic Disk Speed Test to measure the flash storage. Our model pulled in 2627.4 MB/s for read speeds and 2626.3 MB/s for write speeds. Nothing much has changed in this regard from the last model. This will be lower with smaller drives, because of lesser parallelization in writes, so opt for the 1TB drive at the least for best performance.
Overall these machines are delivering impressive performance increase over the previous generation for Apple's first 8-core portable machines. Stay tuned to AppleInsider for our full review in the coming days.
Save up to $230 on 2019 MacBook Pros
If you want to grab a new 2019 MacBook Pro, Apple Authorized Reseller Adorama is knocking $100 to $230 off select models with coupon code APINSIDER, plus no interest financing when paid in full within 12 months with the Adorama Credit Card. For a full rundown of the latest MacBook Pro deals and product availability, be sure to check out our 2019 MacBook Pro Price Guide.
$200 to $230 off 2019 15" MacBook Pros
$150 to $200 off 2019 13" MacBook Pros