Apple's first Latin American flagship store to open in September, construction well underway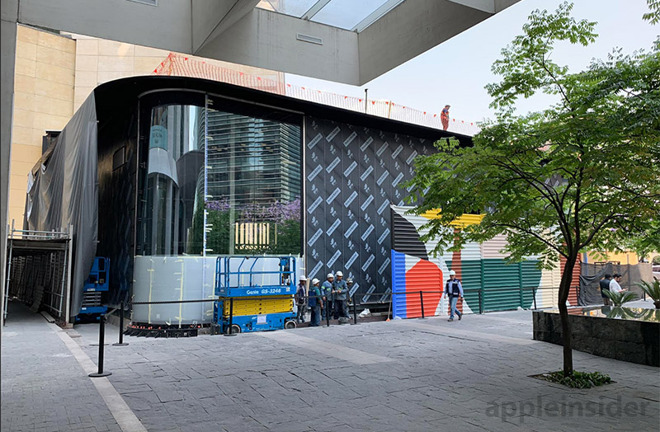 AppleInsider may earn an affiliate commission on purchases made through links on our site.
Originally scheduled to open its doors in early 2019, Apple's first Latin American flagship store is back on track for unveiling in an upscale Mexico City mall later this year after undergoing a major redesign to consolidate two stories of floorspace into one.
Construction of the large single-story standalone structure at Antara Fashion Hall in Ciudad de Mexico's (CDMX) Polanco district has been ongoing for months, with Apple aiming for a grand opening in September, according to a person with knowledge of the company's plans.
Contracted crews completed the internal latticework that serves as a skeleton for the future store late last year. A large, flat roof with gently sloping overhangs was likewise installed over the past few months, a design element introduced with Apple's Chicago flagship and later applied to modern outlets like the soon to open Apple Xinyi A13 location in Taiwan.
Similar to Xinyi A13, and most current standalone Apple stores, the Mexico City venue will boast a glass facade that doubles as an entryway thanks to large glass doors. Curved glass corner pieces round out an almost seamless glass-walled design.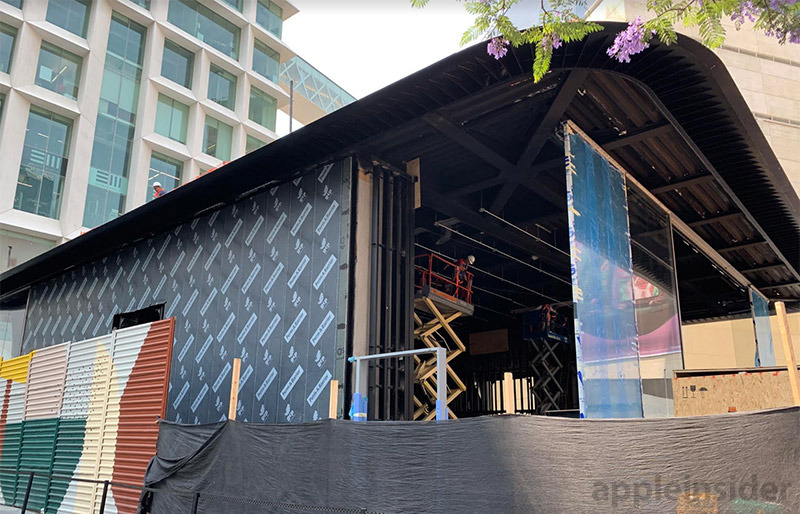 The outlet is located between Museo Soumaya and Museo Jumex, two of Mexico's most renowned museums. Both Museo Soumaya and Museo Jumex, as well as the Acuario Inbursa aquarium, are visible from the store's grounds, an important concession for new retail chief Deirdre O'Brien, who intends for the outlet to become a central part of the community, the source said.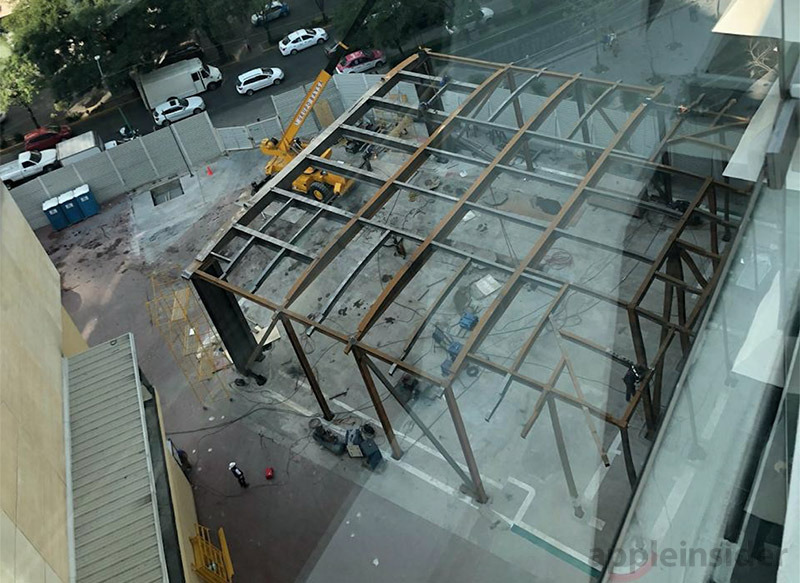 Apple committed to plans to build a Latin American flagship in 2017, just six months after opening its first retail store in the region at Mexico's Centro Santa Fe mall. The Antara location was selected over a nearby plot on Avenida Presidente Masaryk due to the first store's strong enterprise sales, which currently account for more than 40% of all revenue.