Parental control apps stricken from App Store demand screen time API from Apple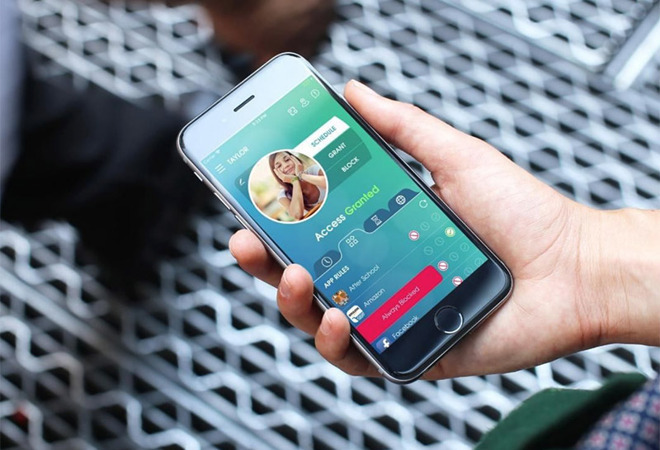 A number of developers whose parental control and device management apps were pulled from the App Store have joined forces to pressure Apple into releasing a specialized API that allows access to screen time data without impinging user privacy.
A cadre of 17 app developers on Thursday publicly proposed the creation of a dedicated screen time API, reports The New York Times. The software would enable the reinstatement of apps pushed off the App Store for using what Apple describes as "highly invasive" technology.
"Right now, technologically, only Apple has the right to do it on their devices, and we believe Apple should let everybody get a go," said Kidslox chief Viktor Yevpak, referring to Apple's Screen Time feature.
The developers' collective demands are outlined in a dedicated website. Specifically, app makers want Apple to create an API that enables access to app usage data, the ability to block app access and the ability to filter web traffic.
In April, a report from the The Times highlighted what at the time appeared to be the targeted removal of apps that help users monitor and limit the time they and their children spend using devices like iPhone and iPad. Kidslox was among the apps impacted, and while the app was allowed to remain on the App Store, Apple's decision stripped it of core usage tracking functions.
While some speculated the move was designed to quash competition of Apple's own built-in Screen Time feature, the company in a rare statement blamed the takedown on misuse of Mobile Device Management (MDM) technology.
Created with enterprise deployments in mind, MDM grants wide access to device functions and potentially sensitive data. Apple believes that incorporating MDM features into public-facing apps puts user privacy and security at risk.
In the name of user protection, Apple systematically stripped MDM functionality from offending apps or pulled the titles altogether. Other apps removed from the online store relied on VPN tech. Accounting by The Times and Sensor Tower reveals Apple removed or restricted more than 24 screen time and device management apps, but left at least three with MDM available for download.
Without access to the device management technology, those apps that remained on the App Store were left without core features, reportedly gutting developer revenue. Two of the apps hit by Apple's crackdown, Kidslox and Qustodio, filed a joint complaint with the European Union's anti-competition office alleging that Apple's forced changes had a negative impact on Kidslox's business.
Earlier this month, a handful of developers separately called on Apple to enable access to device management APIs like those used in its Screen Time feature. The developers are better equipped to take on Apple as a unified front, however.
As of this writing, 17 companies are participating in the initiative, including OurPact, Kidslox, Qustodio, Screentime, Safe Lagoon, MMGuardian, Boomerang, Family Orbit, Netsanity, unGlue, Mobicip, Activate, parentsdanslesparages, Lilu, Family Time, Bosco and Tittle.
The new effort to release a screen time API was spurred on in part by former Apple executive Tony Fadell, who in April decried Apple's decision to remove offending parental control apps.
In communications with developers seen by The Times, Fadell said, "I will push it out to the world — just make sure it's done BEFORE WWDC," a strategy that applies pressure for change before Apple reveals its next-generation operating systems at the Worldwide Developers Conference next week.
Today's development once again draws a critical eye to Apple's App Store policies. Earlier in May, a U.S. Supreme Court decision allowed an antitrust case against an alleged App Store monopoly to move forward, while the European Commission will investigate Spotify's complaint over similar matters.
In response to continued criticism over its handling of the App Store, Apple this week published a mini-site dedicated to dispelling accusations through a comprehensive overview of its distribution strategy.