US Huawei ban may cause 3.1% decline in global smartphone shipments for 2019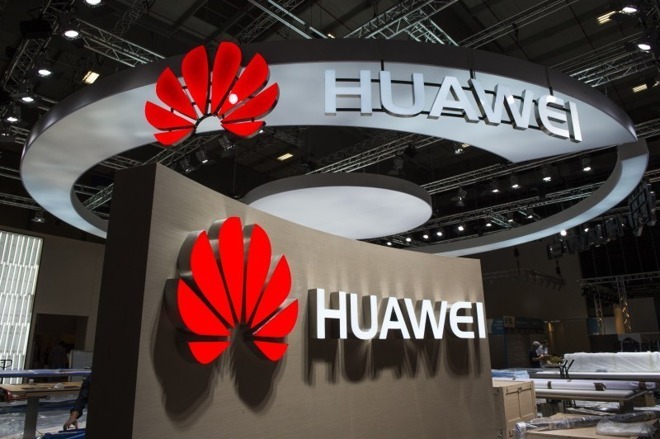 AppleInsider is supported by its audience and may earn commission as an Amazon Associate and affiliate partner on qualifying purchases. These affiliate partnerships do not influence our editorial content.
The global smartphone market will continue to decline, new forecasts from Canalys suggests, with the actions of the US government in attacking Huawei and the ongoing US-China trade tensions thought to worsen shipment figures across the industry, and spare no manufacturers.
The ban of sales of Huawei equipment to US companies and a similar measure keeping US firms from selling technology to Huawei without governmental permission is likely to cause an impact on sales, at the very least for Huawei's devices. According to Canalys, the restrictions and other factors will have a negative effect on shipments for the entire year.
The firm has dropped its estimates for global smartphone shipments to 1.35 billion units, a drop of 3.1 percent from 2018's figure of 1.39 billion. If found to be correct, the 2019 forecast would be a continuation of the industry's decline, following a year-on-year contraction of 4.5 percent in 2018 from 2017.
Canalys does not break down the figures to relate to specific companies, but in its post it spends a lot of time discussing Huawei, the main subject of the US measures. The firm's base assumption will be that restrictions on Huawei will be "imposed stringently" once the 90-day reprieve expires, which will dramatically affect its ability to roll out new devices in the short term.
Huawei is thought to be taking steps to mitigate the block on components and other supply issues, but while this will help maintain domestic sales, international shipments may be "hampered for some time." A trade deal between the countries could be reached, reducing pressure on Huawei, but it is unknown when this could potentially happen.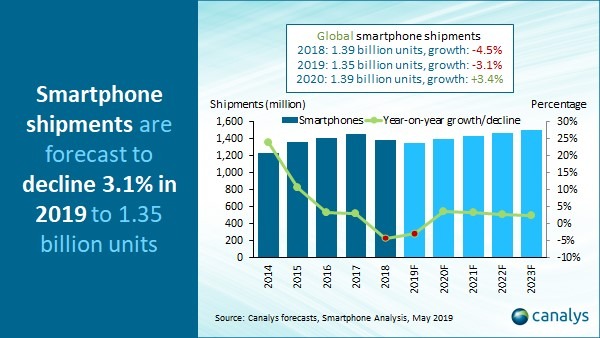 Canalys also warns its forecast is based on if there are "no major political changes," meaning that if the US government decides to apply more tariffs on Chinese imports or makes similar bans against other Chinese firms, this could prompt further changes in the forecast.
There is also the prospect of a retaliatory ban from China, which some analysts have suggested could hit Apple as the main symbol of the US tech industry in China. Whether Apple would be the target of such a ban is open to debate as it is also plausible such an effort could take aim at companies that greatly affected Huawei due to the ban's existence, including ARM and Qualcomm.
Advising the market uncertainty is prompting vendors to "accelerate certain strategies to minimize the short- and long-term impact in a challenging business environment," such as by moving manufacturing into other countries to reduce the cost of tariffs, Canalys VP of Mobility Nicole Peng suggests "with recent US announcements on tariffs on goods from more countries, the industry will be dealing with turmoil for some time."
Samsung stands to be the biggest winer in the short term while Huawei struggles, Canalys suggests, due to its "aggressive device strategy and its ability to quickly ramp up production," while other vendors may not be able to take advantage of the shortfall until later in 2019.
By 2020, the majority of the mobile supply chain will have "active contingency plans" to work around the Huawei decline, as well as to work towards production for 5G devices. It is also suggested this could help return the industry to growth in 2020, recovering to 1.39 billion shipments with 3.4 percent growth.