Apple macOS Catalina, Catalyst, and SwiftUI excitement, on the AppleInsider Podcast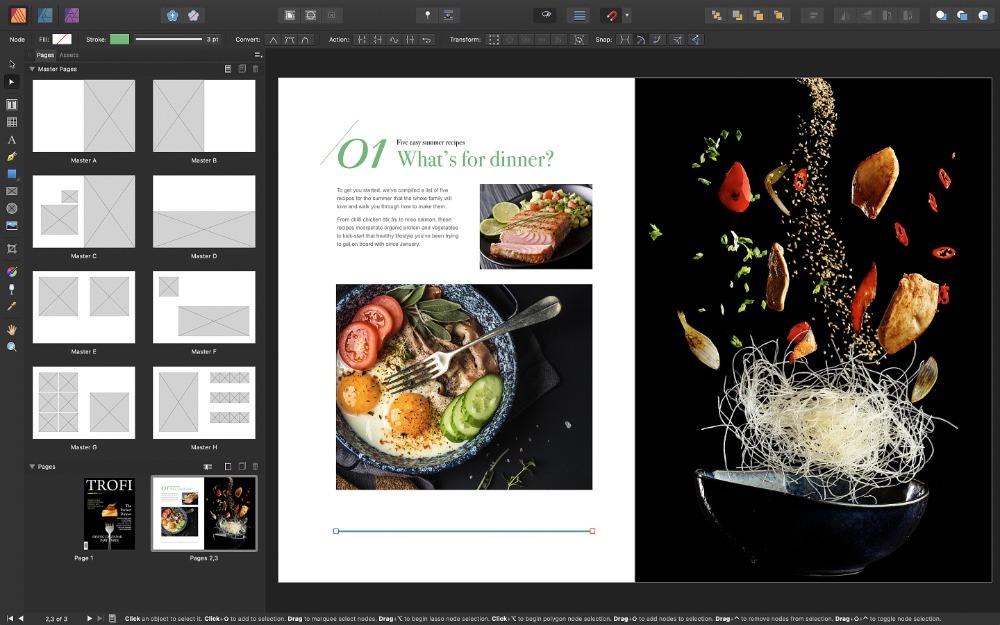 This week on the AppleInsider Podcast, William and Victor enthuse about Affinity Publisher, the newest desktop publishing app from Serif Labs. And while Kano PC partners with Microsoft to take on the iPad in education, Jamf reports that people in the workplace strongly prefer Macs to PCs.
Affinity Publisher has been released after a long public beta period. Victor really likes all of its developer Serif Labs's apps and has been using Publisher extensively.
We talk a little about Apple's Cycle app for iOS 13, and how it's taken Apple quite a long time to address 50% of the population's health needs in this area.
Educational company Kano is partnering with Microsoft to make a touchscreen PC kit powered by Windows 10, loaded with educational software similar to what Kano used to ship on Raspberry Pi. The software competes most closely with Swift Playgrounds on iPad.
Apple's forthcoming macOS Catalina appears to have versions of Shortcuts and Messages based on Mac Catalyst. Shortcuts wasn't really a surprise, but Messages is. William could care less about Messages, if he really tried, but Shortcuts is going to be amazingly useful — even if it might mean the end of Automator.
This all allows us to talk about SwiftUI a little and what Victor thinks it means for developers who don't have an iOS app they're attempting to update.
Jamf paid for a survey to be conducted. This company that supports Macs in the workplace shockingly found that users choose Mac in the workplace. It's more interesting what Jamf says the reasons are.

Listen to the embedded SoundCloud feed below: