HomePod 'Hey Siri' responses to AirPods ad prompts complaints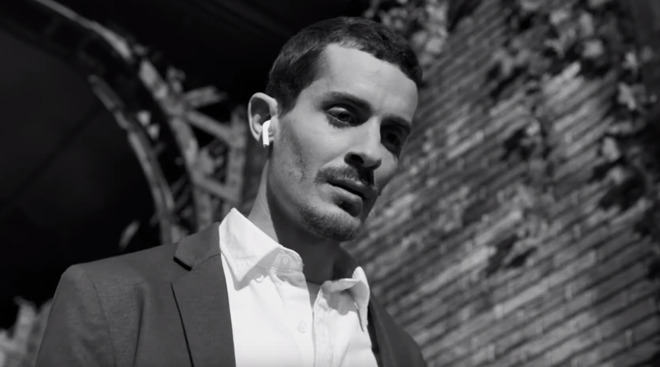 Apple device owners are complaining about the company's latest AirPods commercial, as a version of the ad spot triggers Siri in HomePods due to the actor saying the verbal prompt 'Hey Siri.'
The latest "Bounce" commercial, published to the company's YouTube channel on Thursday in full with cut-down versions used in other media, is the subject of complaints on social media due to some of these alternate arrangements. In a few versions, the actor states "Hey Siri" to demonstrate the AirPods feature, but Twitter posts indicate the utterance is causing Apple hardware to react to the verbal prompt.
The two-minute version used in the YouTube commercial does not use the phrase at all. Instead, the video starts off with background radio noise before transitioning to "I Learnt Some Jazz Today" by Tessellated.
According to a post on Reddit, a version of the ad spot on Hulu does include the speech, reportedly triggers the poster's HomePod to play the song every time it airs. Similar sentiments have been expressed on Twitter, with responses ranging from the HomePod playing random music to saying "I'm Here."
Hey @Apple I don't really like your new black-and-white commercial for AirPods. With the guy in the commercial put his on and says "hey Siri..." my HomePod start playing the crappiest music I've heard in my entire life. I love how somebody on the TV can control my HomePods.

— Kevin (@Starman) July 3, 2019
This is not the first time that advertising has become the source of ire for consumers being affected by triggered HomePods. In April 2018, users found a commercial for NBA TNT took advantage of the verbal trigger with the phrase "show me the NBA schedule," albeit in a more intentional vein than that of the current advertisement.
Apple does regularly air commercials that feature the use of "Hey Siri," though the complaints have not been as pronounced as for the current campaign.