Apple paid Samsung estimated $683M in Q2 for missing OLED purchase target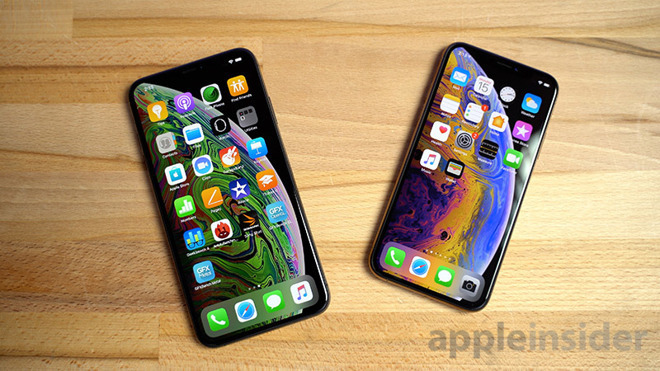 AppleInsider is supported by its audience and may earn commission as an Amazon Associate and affiliate partner on qualifying purchases. These affiliate partnerships do not influence our editorial content.
Samsung on Friday released a bleak earnings forecast for its second fiscal quarter of 2019, projecting operating profits more than halved from last year due to ongoing weakness in the company's bread-and-butter memory chip business.
Operating profit likely dipped to 6.5 trillion won (about $5.5 billion) during the three-month period ending in June, Samsung said in a regulatory filing. The tentative result beats industry estimates but represents a year-over-year decline of 56%, reports CNBC.
The first quarter result would have been worse was it not for a one-time payment from Apple, which reimbursed Samsung for missing contractual purchasing obligations for OLED panels.
The earnings forecast recognizes Apple's payment, Samsung said without offering further detail. According to analysts, Samsung received an estimated 800 billion won for unfilled orders of display panels bound for iPhone, Reuters reports.
Reports in June said Apple and Samsung met to discuss an alternative to the monetary penalty but failed to agree on a middle ground.
Samsung Display is in a tight spot after investing in a state-of-the-art OLED production facility to serve Apple's needs. The company's sixth-generation "A3" line is capable of pumping out large quantities of next-generation OLED mother glass and was tipped to supply display parts for what was thought to be a glut of current and future iPhone orders. With slow iPhone X sales and lower-than-expected iPhone XS demand, however, the plant is reportedly operating at less than half of its output capacity.
If accurate, the guidance foretells Samsung's third consecutive quarter of year-over-year profit declines. Following a dismal holiday season, the Korean tech giant posted operating profits of 6.2 billion won for the first quarter of 2019, its weakest performance since 2016.
Increasing tensions with Japan and the U.S.-China trade war are in part blamed for continued memory chip pricing and demand softness. With no near term solution in sight for either trade issue, Samsung could see its profits continue to slip well into 2019.