Comparing the new 13-inch MacBook Pro with the 2017 Function Keys model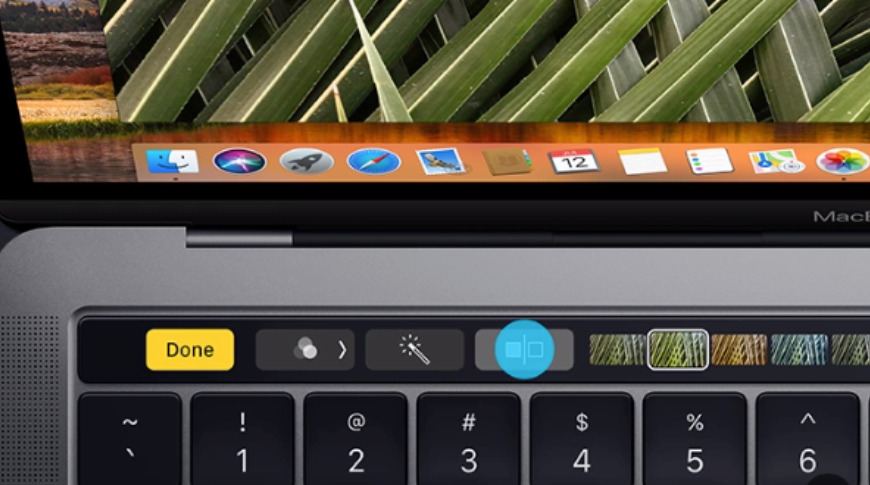 Apple has removed the old 13-inch MacBook Pro with Function Keys from its online store. As well as bringing the Touch Bar to every model in the range, though, it's made many other significant changes.
The clumsily-named 13-inch MacBook Pro with Function Keys is no more. You can't get one, Apple no longer sells it, and instead your only choice is the new 2019 MacBook Pro which comes with a Touch Bar. Except in practice, there are still stocks of the old machine, and even Apple will continue selling them in its refurb store for a time.
So while it's just interesting to see what Apple has really changed, there are ways to buy the discontinued machine — and there are reasons to.
Let's be clear, though, the new MacBook Pro is objectively much better. It's changed the Touch Bar from being a premium extra to part of the standard package, for instance. You may find that you don't like the Touch Bar, but it used to cost you 500 bucks more to see.
And you will like that having the Touch Bar means you've also now got Touch ID on your MacBook Pro.
About those keys
No question, many or even most people who bought the MacBook with Function Keys, did so because it was substantially cheaper than the models with Touch Bar.
However, some people also went for this because they positively preferred the keyboard on the older model. It's the same physical keyboard as you get now, although the new MacBook Pro models are believed to have the latest version of the Butterfly mechanism.
You did, as the name keeps saying, get function keys. Only, you got more than that. Alongside the 12 physical function keys, the older MacBook Pro comes with two more buttons. There's an Escape key and a Power button.
Both of these have now been subsumed into the Touch Bar and while linking Power to the Touch ID is a good thing, developers in particular have complained about Escape becoming a virtual key.
Touchy-feely
They've tended to complain about that because if your software is going wrong, having an actual Escape key can give you a way out. Whereas if you're having a problem, that same problem could be preventing the Touch Bar from offering you the virtual Escape key.
That said, though, it's true that the Touch Bar has not been an overwhelming success and one reason is that developers could never be sure whether a user had one or not. They can determine if there's a Touch Bar when the app is run, but they still have to code for when it isn't.
Now that every MacBook Pro user will get a Touch Bar, we might see more developers choosing to utilize it more. And the Touch Bar is a remarkable little display.
Displays and graphics
After the Touch Bar, the first thing you'll notice about the new MacBook Pro is its screen. While every specification from brightness to supported resolutions is exactly the same as it was, Apple has brought its True Tone technology to the 13-inch MacBook Pro.
This means the screen will adjust its own color and white balance depending on your environment. If you're working in photography or video where you must see precisely the right colors, then this isn't a boon. For everyone and everything else, though, it improves the quality of the display and is actually better for us.
There is a small difference in the graphics used by the new and old MacBook Pro models. Where the now discontinued one ran on an Intel Iris Plus Graphics 640, the new one has the 645 instead.
Details
There are similar small but significant updates between the two machines.
For instance, the new MacBook Pro supports Bluetooth 5.0 where the previous one had 4.2. In hardware, the older machine had two microphones and now it has three.
The base model of the new MacBook Pro comes with two Thunderbolt ports, just as the older one did. However, you can pay more and get an upgraded version with four.
And while Apple quotes precisely the same battery life for either of these two MacBook Pro models, there is a small difference in the details. The older MacBook had a 54.5-watt-hour battery, while the new one has a 58.2-watt-hour one.
Most significantly
The most significant change is one that is only going to become apparent when the new machine can be thoroughly tested, is the processor.
Where the previous MacBook Pro with Touch Bar started with a 2.3GHz dual-core Intel Core i5, the new model comes with a 1.4GHz quad-core Intel Core i5.
It's only really possible to compare different processors through testing, but despite the slower clock speed, the newer models will almost certainly feel faster as you use them.
That's because they're quad- instead of dual-core, it's because they are simply a newer generation of the i5, but also because Apple has increased the eDRAM memory that's included from 64MB to 127MB.
Which to choose
Unless we make the unexpected but not impossible discovery that the processor in the new model isn't better than the old one, there's only a single reason to buy the previous machine.
Even then, you're balancing getting an older-style Butterfly keyboard with these extra keys, against an improved newer-style one without them.
You will never see us treat a keyboard as a trivial part of any machine, but objectively, the new MacBook Pro looks like the significantly better buy.
If you disagree, though, if you need that Escape key as you may well do, then hurry. Although you can expect the 13-inch MacBook Pro with Function Keys to remain available for a while, it's going to be a very short while.
Where to buy
Apple Authorized Resellers are currently accepting orders for the new MacBook Pros, with the best deals available 24/7 in the AppleInsider 2019 13-inch MacBook Pro Price Guide. Those looking for the greatest savings on a 2017 13-inch MacBook Pro with function keys can also save big on remaining inventory with special deals and discounts.