Apple recruits former Tesla engineering VP Steve MacManus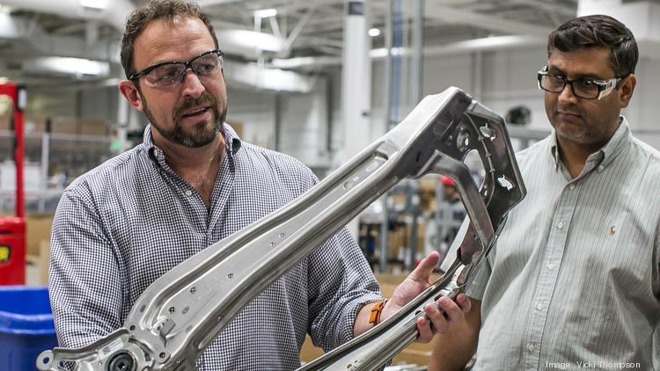 AppleInsider may earn an affiliate commission on purchases made through links on our site.
Perhaps adding to evidence the company is working on a full-fledged car, Apple has reportedly hired Steve MacManus, a long-time auto industry veteran most recently with Tesla.
MacManus is now serving in a vague "senior director" role at Apple Park, Bloomberg noted. He was with Tesla for over four years as a VP of Engineering, but left earlier this month among several other high-profile departures, such as VP of Production Peter Hochholdinger.
The executive's LinkedIn profile reveals that he has a particular specialty in auto interiors. Between 2004 and 2010 he was a "functional manager" at Bentley for seating and restraints, and from 2010 to 2015 he was a chief engineer at Aston Martin, working on body interiors as well as exterior trim and hardware.
Some of his other credits include Jaguar/Land Rover and the Rover Group.
Apple and Tesla have poached each other's workers for years, due to their proximity to each other and overlapping development demands. In the past several months alone Apple has recruited several prominent Tesla veterans, namely chief vehicle engineer Doug Field, powertrain specialist Michael Schwekutsch, and designer Andrew Kim.
The exact focus of Apple's car efforts, known as "Project Titan," are still a mystery but appear to have shifted back to an internally-designed vehicle after a period spent on platform technology. On top of specialized hires, a number of related patents have emerged, and the company allegedly has "multiple very large drive rooms" in California, as well as "interesting and exciting" battery development.