Apple's Siri is the first of four lawsuit targets over voice recognition technology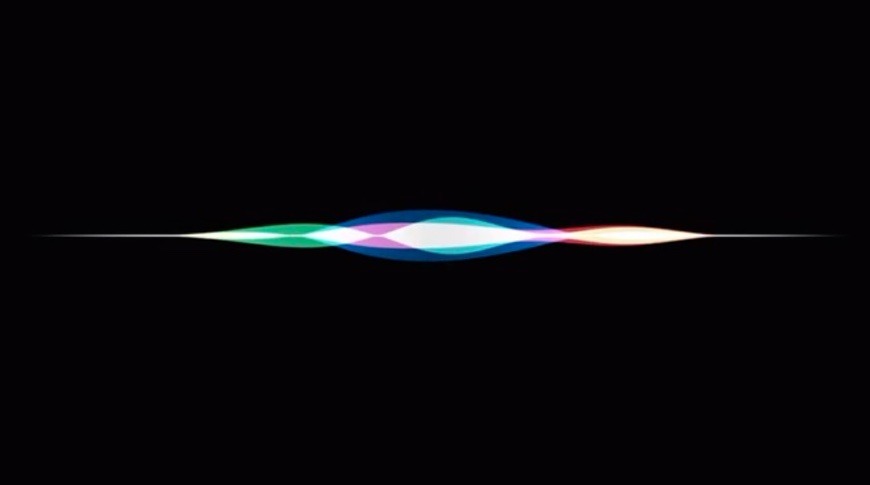 AppleInsider is supported by its audience and may earn commission as an Amazon Associate and affiliate partner on qualifying purchases. These affiliate partnerships do not influence our editorial content.
Apple's Siri has become the subject of a lawsuit from Parus Holdings, alleging the virtual assistant infringes on a pair of patents relating to the use of voice to browse for data, with practically all major products from the iPhone producer in the firing line in the legal action.
Filed on Monday to the United States District Court for the Western District of Texas, Waco Division, the complaint for patent infringement from Parus claims Siri infringes on two patents assigned to the firm, both titled "Robust Voice Browser System and Voice Activated Device Controller."
While broadly covering the same subject area and are produced by the same inventors, the two are dated quite far apart, with the earliest dated July 11, 2006 and the later one marked September 20, 2016. Given the contents and timing, it seems the second is broadly a refinement of the first's ideas.
The abstract for both versions describes the patent as a "system for acquiring information from sources on a network," with a "voice browsing system" that maintains a database listing information sources. Each source is given a ranking in the database, which is then used to determine which data sources are provided to the user from a speech-based request.
In effect, the suit claims Siri's connection to networks on a smartphone or other computing device, speech recognition and synthesis capabilities, web searching, processing, and delivery of results to the user infringes the patents, among other points.
The list of products said to infringe the patents is wide and varied, including all models of iPhone from the iPhone 6s and later, some iPad Pro models, all "Apple iWatches," all HomePods, the 13-inch and 15-inch 2018 MacBook Pro, 13-inch Retina 2018 MacBook Air, the iMac Pro, and CarPlay. As Siri is a standard feature of all of the devices, and is viewed as the infringing element, the suit reasons that all of the devices are in turn infringing the patents.
The suit also contends Apple knew of the patents, but continued with the infringement anyway. Apple is also accused of coercing users to use methods that infringe on some of the claims that are brought up in the patents, inducing others into infringement.
Under the filing's prayer for relief, Parus requests the court finds Apple directly infringed the patents and is continuing to do so, that the acts of patent infringement are willful, to stop Apple from continuing to infringe the patent, to pay damages and attorney's fees, interest and costs incurred in the action, and any other relief "as the Court deems just and proper."
Parus also demands for the trial to be made via jury.
Apple typically does not comment on legal matters, especially at such an early stage of proceedings. Given that it could take years for lawsuits to go to trial, it could be quite some time before the suit has its day in court, if it reaches that far.
Parus is not just targeting Apple with its patent infringement claims, as it has also launched similar lawsuits against producers of other voice-based virtual assistants, including Google, LG, and Samsung within a 48-hour period.
What is Parus Holdings?
A brief examination into Parus Holdings by AppleInsider suggests the firm has some signs of being a "non-practicing entity," a term referring to companies that file or acquire patents for the purposes of extracting licensing fees from other organizations. However, there is also evidence to suggest it isn't an NPE in this case.
The company website is relatively generic and full of stock imagery, offering descriptions of voice products the company offers, as well as sections relating to patents, and lists numerous patent numbers at the bottom of each page, while the corporate Twitter account has just one post dated to January. The company is also listed at a suite at an office building used by many other firms, a tactic that NPEs usually employ as a registered headquarter address while the bulk of activities function elsewhere.
At the same time the company has been around since 1997 and does sell speech-enabled communications systems to businesses. Typically NPEs only offer services as a token effort or not at all, and are usually quite young firms that tend to be incorporated a few months or a year before the lawsuit's filing.
The company is also managed largely by individuals with previous history in the field of voice-based systems and engineering, rather than a background in law. A LinkedIn search also indicates it has between 11 and 50 employees, a head count that could feasibly work within an office at the building of its registered address.
Siri is a frequent target
This latest lawsuit is also far from the first to target Siri and its capabilities.
In 2018, SpeakWare filed a suit accusing Apple of violating a patent for a "Hands-Free, Voice-Operated Remote Control Transmitter," covering hardware like iPhones and iPads capable of controlling HomeKit devices. CustomPlay's 2017 suit alleged a feature of the fourth-generation Apple TV infringed "Replaying with supplementary information a segment of a video," which uses Siri commands.