Samsung's ARM-based Galaxy Book S lasts 23 hours, features touchscreen and LTE connectivity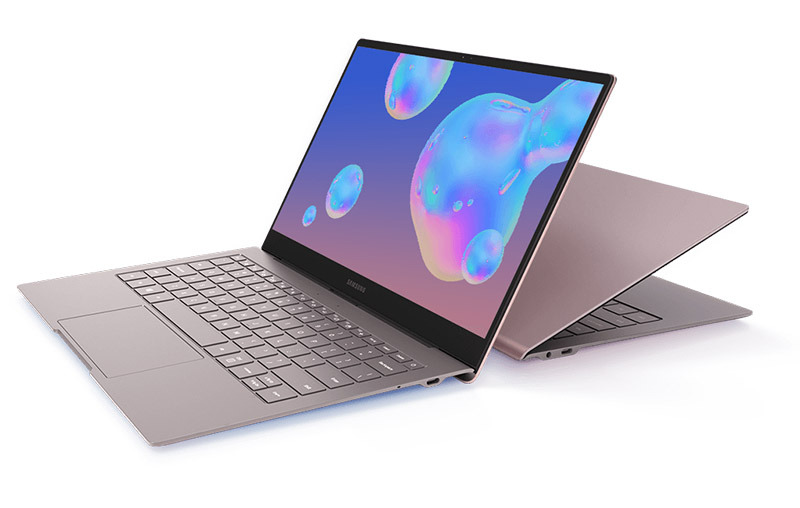 Samsung at its Unpacked event on Wednesday unveiled the Galaxy Book S, an addition to the company's Galaxy Book line that features an ARM-based Qualcomm Snapdragon processor for longer battery life.
Announced alongside Samsung's latest flagship phablets, the Galaxy Note 10 and 10+, the portable runs Windows 10 and packs a 13.3-inch display with support for ten points of multitouch input, cellular connectivity, 8GB of RAM, up to 512GB of internal storage and other standard features into a chassis weighing in at just over two pounds.
Like 2018's Galaxy Book2, Samsung opted to power Galaxy Book S with an efficient ARM-based chip. Designed for desktop applications, Qualcomm's Snapdragon 8cx is a 7-nanometer, 64-bit, eight-core chip that boasts a clock speed of 2.84GHz. As noted by The Verge, Samsung is promising 40 percent greater CPU performance and 80 percent greater graphics performance than the Snapdragon 850 mobile platform in the Galaxy Book2.
Whether the diminutive thin-and-light can deliver those numbers has yet to be seen, though past efforts to incorporate an ARM chip into a daily duty Windows laptop have been largely unsuccessful. Intel's silicon, sometimes knocked for a lack of power efficiency, are for the most part more adept at running a full-fledged operating system.
That said, ARM enables extraordinarily long run times, with Samsung claiming the 42Wh battery in Galaxy Book S can go up to 23 hours between charges. The measurement is based on playback of a locally stored video without connection to either Wi-Fi or mobile network, meaning real-world use will likely see a significant decrease in actual uptime.
Samsung also touts instant-on capabilities that immediately wake the computer with a touch of the power button, fingerprint sensor, keyboard or mousepad.