Audio Sharing in iOS 13 will work with more Beats headwear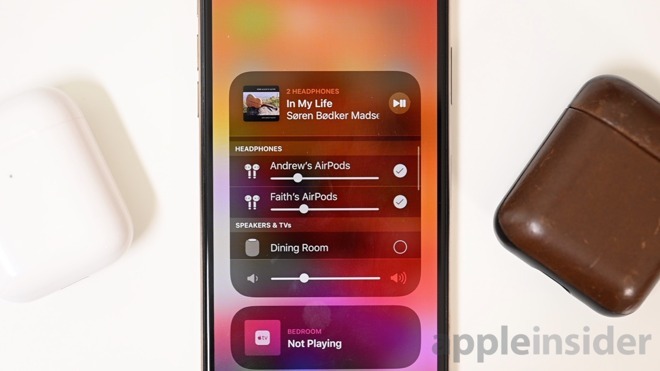 Audio Sharing, a feature of iOS 13.1 enabling users to share music between two pairs of AirPods, will work with more audio accessories when it is released next week, starting with an expansion into Beats' wireless headphone range.
Mimicking the functionality of an audio splitter, as used for wired headphones using the depreciated headphone jack, the feature plays the same audio out to both AirPod pairs at the same time. Unlike the audio splitter method, iOS offers separate volume controls for each listener, giving each user the opportunity to set their preferred listening level.
While it was previously thought to only work with the AirPods and the PowerBeats Pro, Engadget reports the feature will in fact work with far more headphones and earphones. It is claimed the feature will in fact work with all Beats headphones that sport Apple's H1 and W1 wireless chips.
The report claims the feature will be available on Beats headphones "from September 23rd." Short of Apple bringing the release of iOS 13.1 forward by one day more, it seems more likely to occur on September 24.