Apple's iOS 13.1 is now available for your iPhone and iPod touch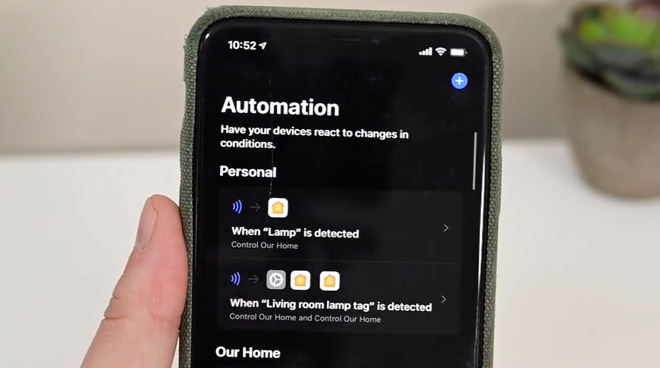 AppleInsider may earn an affiliate commission on purchases made through links on our site.
You should still wait a few days before downloading it, but the new update does fix problems with iOS 13 and adds more of the features Apple promised, such as Shortcuts Automation.
Even so, the most important element of iOS 13.1 is that it does fix at least the majority of problems that were present in iOS 13. As such, it's a compelling upgrade, but you should still avoid installing it for at least a short while.
As with iOS 13 itself, there may be problems that were not uncovered until the software went out to millions of users. This is not unique to Apple or iOS, and with any release you should wait before installing it on a device you rely on.
What you get
When you do install iOS 13.1, you will see a range of improvements starting with fonts and other visual items. As of iOS 13.1, fonts can be downloaded from the App Store, though it may take some time before there are many available.
There are also revised dynamic wallpapers, and the new volume control image gets an icon showing what device you're lowering the volume on.
Maps ETA
While you're following directions in Apple Maps, you can now tap to send your arrival details to anyone you choose.
Underneath the Apple Maps pane that lists details such as your arrival time, there is now a Share ETA button.
Tap that and a sheet appears with suggested contacts that you frequently call. Tap on one of them or, if the person you want isn't shown, tap Contacts to see your entire address book.
When you've selected someone, they immediately get a text saying where you're going and when you expect to get there. If your journey time changes by more than a couple of minutes — whether because of traffic or your choosing to stop somewhere en route — they will be texted with an update.
Shortcuts Automations
With iOS 13, Apple's Shortcuts app became part of everyone's iPhone or iPod touch. Instead of being an app that you had to download separately, it's become more mainstream — but it really needed this iOS 13.1 update to make that transition.
For now, alongside the improvements to editing and creating shortcuts that came in the main iOS 13 release, you also get a whole new section called Shortcuts Automations.
Using this, you can set up your iPhone to, for instance, turn off your den's lights when you launch Fortnite.
Shortcut Automations can be routines that only your iPhone uses, or they can be ones that are shared by your whole household.
Unusual releases
It's not unusual for Apple to rapidly follow up a major iOS release with an update. However, it is unusual for the company to announce the specifics, including dates, of these releases.
Whatever happened to make Apple decide it had to postpone certain features, iOS 13.1 is arguably the update that iOS 13 should have been.