Apple website hints macOS Catalina to launch on Oct. 4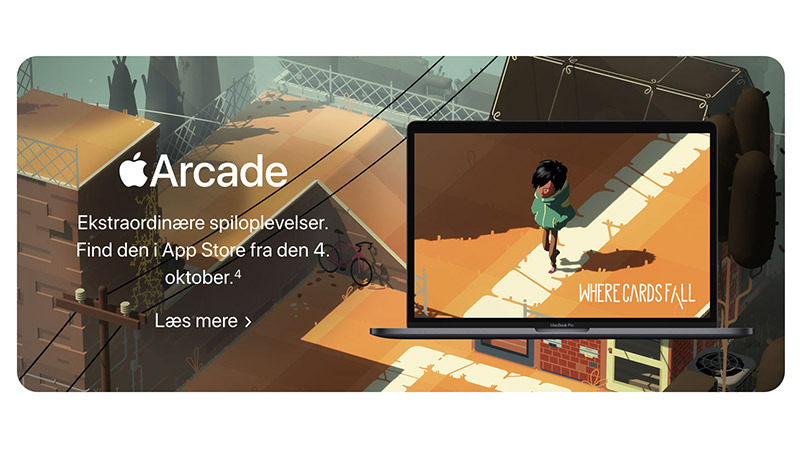 Apple has not publicly announced a release date for macOS Catalina, but the company's regional website serving Denmark suggests the next-generation operating system will be available next week.
A webpage on Apple's Danish site details upcoming macOS Catalina features and notes Apple Arcade will launch on the Mac App Store on Oct. 4. The subscription gaming service, which is already available on iOS and tvOS, requires Catalina to function, meaning it will launch alongside or after the next-generation macOS is released.
"Play extraordinary. Find it in the App Store from October 4," the text on Apple's Danish page reads. The "Play extraordinary" tagline is common to Apple Arcade's advertising material.
As noted by MacRumors, which spotted the Oct. 4 date on Thursday, the accompanying informational webpage for Apple Arcade does not include mention of a specific launch date.
Identical Apple Arcade teasers found on other localized Apple websites include similar text, but none point to a specific launch date. The U.S. version of the same advertisement, for example, reads, "Play extraordinary. Coming to the Mac App Store in October."
Arcade went live last Thursday for devices running iOS 13, with expansions to iPadOS and tvOS arriving this past Tuesday. Apple's current release timeline pegs a debut on Mac sometime this fall.
Apple typically releases new software early in the week, with major updates arriving on Monday or Tuesday. Considering Oct. 4 is a Friday, it is possible that Catalina will launch early next week ahead of a start to Apple Arcade services. Alternatively, Apple could break with convention and issue both Catalina and Arcade on Friday.
Announced at the 2019 Worldwide Developers Conference in June, macOS Catalina delivers a fresh Mac experience with new technologies like Voice Control, second-screen capabilities with iPad via Sidecar, a refreshed user interface and new and upgraded first-party apps. Other major additions include Project Catalyst, a development framework that enables app makers to more easily port iOS software to Mac, and a breakup of iTunes.