Minecraft Earth set to enter early access in October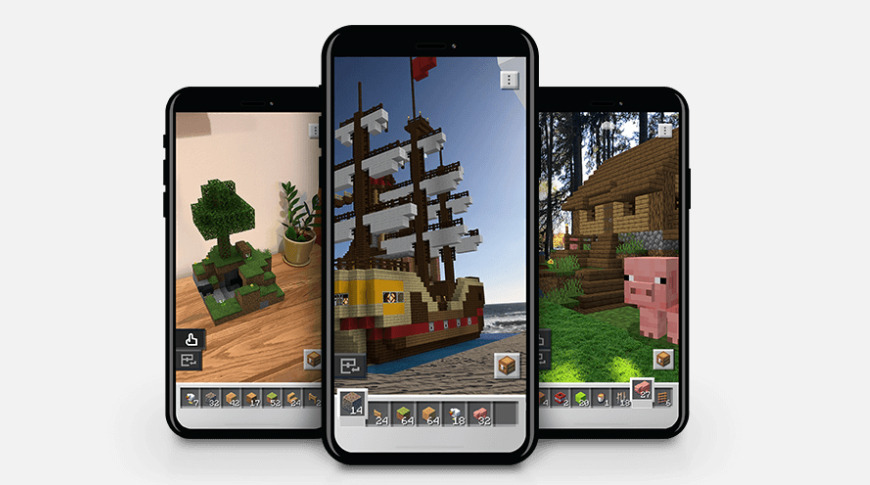 AppleInsider is supported by its audience and may earn commission as an Amazon Associate and affiliate partner on qualifying purchases. These affiliate partnerships do not influence our editorial content.
Those looking to try out "Minecraft Earth" shouldn't have to wait much longer, as the highly anticipated augmented reality game is set to roll out its early access program in October.
Minecraft Earth is an augmented reality game that brings Minecraft into the real world. Players will be able to build structures that "overlap" with the real world when viewed on a phone screen. Other games, such as Pokemon Go, have similar AR features.
According to the Minecraft Earth website, the game will play host to a plethora of fun features. As expected, players will be able to create structures using materials they find and place them into the real world. These structures will be able to be built at a smaller scale and then later deployed at full size.
Minecraft Earth will also feature a collection aspect, giving players the chance to collect and breed new creatures that they can then use to populate their builds.
And just like the original Minecraft, Minecraft Earth is a collaborative game. Players will be able to team up and build structures together, as well as team up for mini-adventures. Based on the video posted to Twitter, it seems as though there may be a battle system similar to the one in Pokemon Go.
The website also hints that there will be resource collection and challenges as well. While there's little information provided on this aspect of the game, it's a safe bet to assume that it will likely function similarly to Pokemon Go, where individual locations are designated as resource gathering points.
Minecraft Earth will be available on devices that can run iOS 10 and up, plus Android 7 and newer. Players who are interested in trying out Minecraft Earth should head to the game's site and sign up for a chance to play before others, as well as a free, limited edition skin.