AirPods with biometric sensors need to be accurate - and Apple is working on that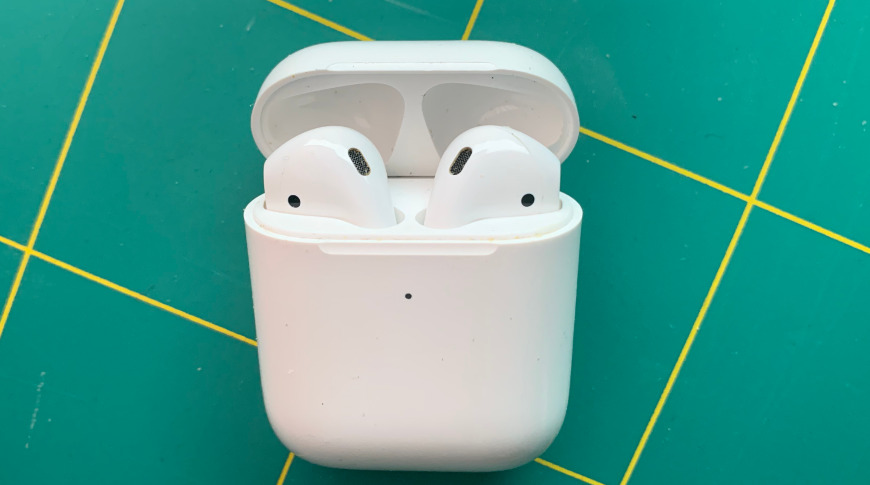 Apple is continuing work on the use of biometric sensors within a future model of AirPods, with the latest being sensors to monitor blood flow volume changes with the use of orientation detection to insure accurate results.
Apple continues to investigate the use of AirPods as part of its health initiatives, with a new patent revealing how in-ear sensors could help with detecting any changes in a wearer's blood volume.
The company has previously had patents where an improved ability to detect the orientation of the AirPods may be used to inform "pose detection" and workout tracking.
Now in this new filing, the ability to detect the orientation of the AirPods could also lead these devices to accurately know when they are correctly lined up with the wearer's ear canal.
"One exemplary type of biometric sensor," says Apple in its patent filing, "that can be used to record biometric parameters of a user is a photoplethysmogram (PPG) sensor that measures biometric parameters by shining light and then measuring the reflectivity of that light off the skin."
"Variations in the reflectivity can be used to characterize profusion of the blood through the skin of a user," it continues. "Unfortunately, the exterior surface of a conventional earbud doesn't typically make sufficiently solid and/or consistent contact with a well-profused portion of the ear to provide reliable biometric parameter measurements."
"One solution to this problem is to arrange the PPG sensor along a surface of the earbud at an end of the earbud near a speaker opening of the earbud," it concludes. "In this way, when the speaker opening is aligned with the ear canal, the PPG sensor can contact an interior facing surface of the tragus of the ear."
Apple's latest health-related proposal for AirPods comes after the discovery of evidence pointing to a future model with noise-cancelling features.
It also follows Apple's own release of the Noise app for Apple Watch Series 5, which can warn the wearer when sound levels are high enough to cause hearing damage.