Pixelmator Pro v1.5 adds support for Catalina, Sidecar, and the Mac Pro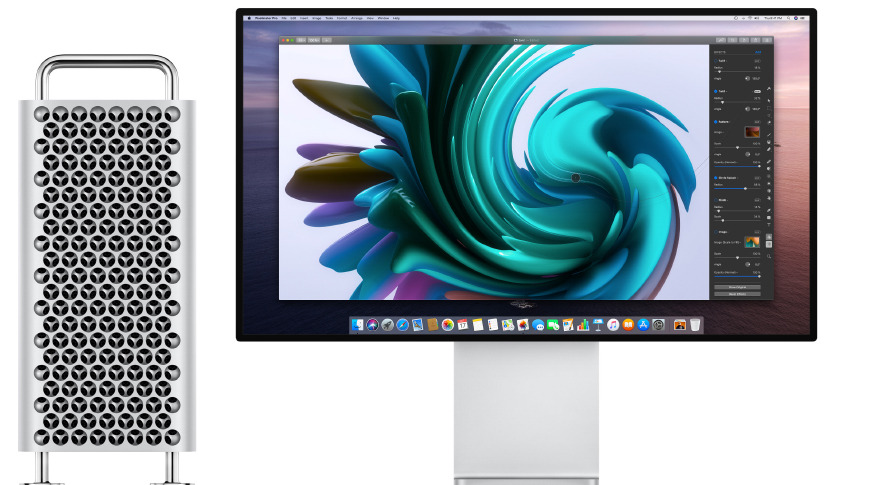 Pixelmator Pro's new update brings along full support for macOS Catalina including Sidecar, and enhanced features for those using the forthcoming Mac Pro and Pro Display XDR.
Pixelmator Pro 1.5 Avalon is fully compatible with macOS 10.15 Catalina, adding in support for Sidecar and the Apple Pencil. This allows users to extend their workspace to their iPad, utilizing it the same way one would a graphics tablet— users can paint, sketch, and retouch photos with ease. Pixelmator Pro also fully supports Touch Bar, giving users a handy toolbar at the bottom of the iPad.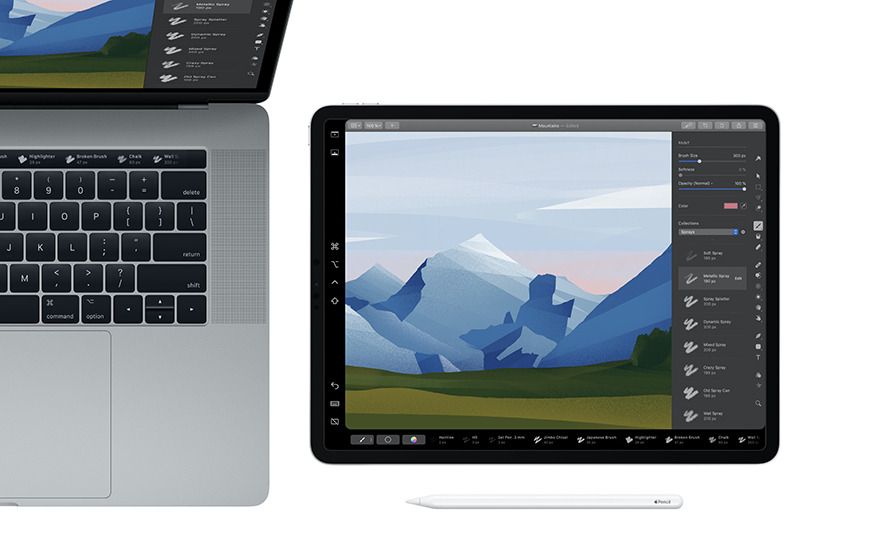 The newest update to Pixelmator Pro also utilizes Metal and boasts a GPU-powered engine, making it ready for the release of the Mac Pro. Users should experience effects that render more than twice as fast over previous versions. Zooming and scrolling is now ten times faster, and painting is up to 2.4 times faster.
The new update features multi-GPU support, which offers a performance boost over older versions. For those who work on multiple displays, Pixelmator Pro renders documents using the GPU connected to the display on which the document is open. This reduces the rendering times, offering a better experience overall.
For those who are going to use the Pro Display XDR, Pixelmator Pro naturally supports the 10-bit color depth and P3 wide color gamut natively. The new extended dynamic range (EDR) mode allows users to see previously invisible detail in RAW photos as well. Users will be able to edit RAW photos without compressing the dynamic range of the rest of the photo. Pixelmator Pro also boasts automatic EDR detection, automatically sensing dynamic range in RAW photos and adjusting accordingly.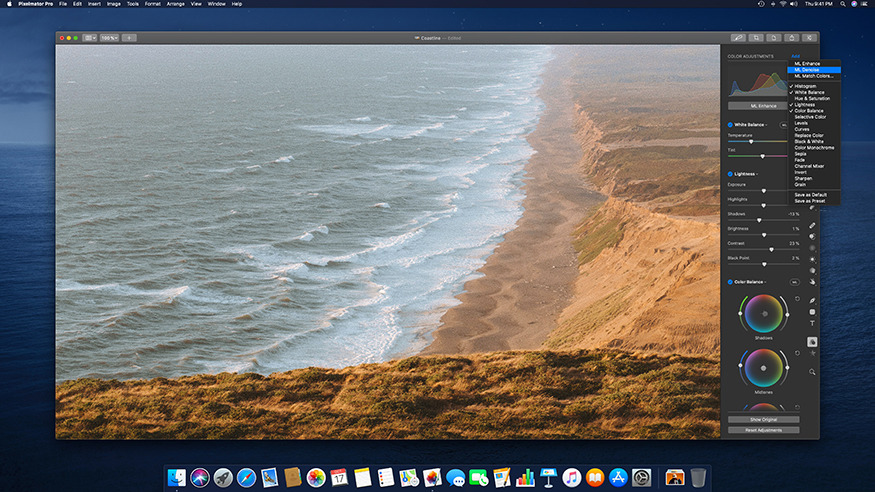 ML Denoise is Pixelmator Pro's machine-learning powered noise removal tool. It's integrated via Core ML and removes color and luminance noise created by cameras in low-light environments. It's also capable of reducing artifacts caused by image compression algorithms, helping to improve image quality on previously taken photos.
SF Symbols are also a new addition. This new set of over 1500 configurable vector icons designed by Apple are fully supported in Pixelmator Pro. Users can open templates and customize them to create their own symbols, and drag and drop them into existing documents.