Apple reportedly aims to integrate own 5G modem in iPhone by 2022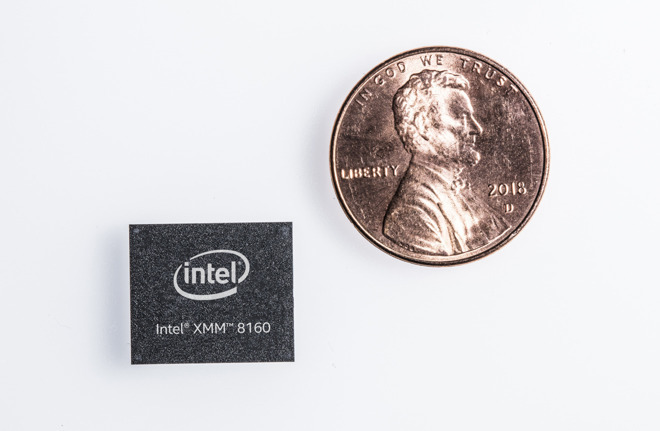 Apple has reportedly set an aggressive 2022 deadline to develop an in-house cellular modem for use in iPhone and iPad, a project that could lead to baseband module integration in the company's system-on-chip designs by 2023.
Citing a source familiar with the matter, a Fast Company report on Thursday said Apple aims to have its 5G modem ready by 2022, a bold timeline considering the amount of development and testing required to roll out such sophisticated — and heavily regulated — hardware.
Following internal development, Apple needs to secure the necessary certifications from governments around the world, a time consuming process that puts the 2022 deadline in question. Apple will need to optimize its 5G modem for worldwide use, ensure compliance with global standards and successfully navigate testing from governmental bodies like the U.S. Federal Communications Commission, the report said.
While Apple boasts a seasoned modem development team, quickly sourced in part from Qualcomm and Intel, the company faces an uphill battle to reach its heady 2022 objective. According to Fast Company's source, 2023 is a more realistic goal, but Apple endeavors to complete the project in two years.
Previous reports, which also cite anonymous inside sources, have over the past year pinned a variety of deadlines on Apple's modem project, with end dates ranging from 2021 to as far out as 2025. A prediction from noted TF Securities analyst Ming-Chi Kuo, shared in June, closely aligns with today's report and estimates Apple to have a functioning chip by 2020 ahead of wide integration in iPhone in 2022 or 2023.
Rumors of the tech giant's interest in modem technology date back to 2014, but more recent reports suggest Apple solidified plans for its modem team as it battled Qualcomm in court. Apple sued the chipmaker in 2017 over patent licensing fees, an action sparking a worldwide legal scrum that was only recently settled in April.
Initially, iPhone's cellular communications suite was powered by modems built by Infineon. Apple later made the switch to Qualcomm, which exclusively supplied baseband hardware for iPhone and iPad until Intel entered the scene in 2016 with a share of iPhone 7 parts orders. After splitting orders with Qualcomm in 2017, Intel became Apple's sole iPhone modem supplier with 2018's iPhone XR and XS.
Apple was rumored to be working with Intel on a future integration of the chipmaker's XMM 8160 modem, 5G-capable silicon initially expected to debut in the second half of 2019. The tech giant grew increasingly skeptical of Intel's ability to deliver a working chip on schedule, however, which reportedly prompted efforts to build an in-house modem.
In April, Apple and Qualcomm reached a surprise settlement that involves a multi-year chip deal, meaning Qualcomm silicon will power the first 5G iPhones. Following word of the settlement, Intel announced plans to exit the smartphone modem industry.
Apple later purchased patents and key personnel from Intel's now-defunct smartphone modem arm in a deal estimated to be worth $1 billion. Those assets will likely serve as the basis of Apple's modem design, today's report said.
Fast Company also notes Apple's partnership with Intel was in part predicated on a future goal of integrating the modem into its A-series system-on-chip designs. A comprehensive SoC solution would package the cellular baseband chip in with main system modules like a processor, GPU, power management unit and, with Apple's latest designs, machine learning core.
Apple appears primed to move toward an all-in-one solution. According to the source, 5G modem development is likely led by Esin Terzioglu, an RF specialist who worked as Qualcomm's VP of Engineering until he was hired away in 2017. Terzioglu's current title at Apple is "wireless SoC lead."
The move to full SoC integration is expected to follow delivery of a standalone chip, the source said, suggesting Apple will produce a 5G modem in 2022 and an A-series variant in 2023.