Apple TV+ interface is more important to streaming video users than content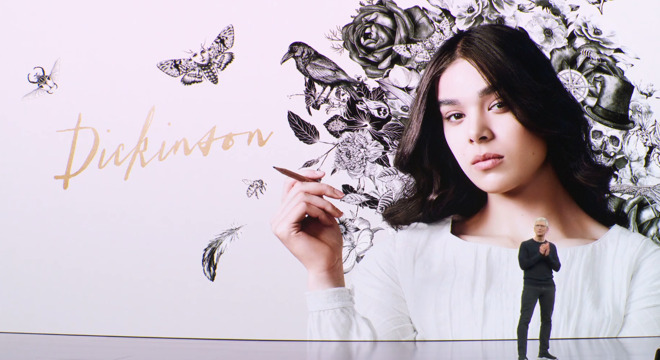 AppleInsider is supported by its audience and may earn commission as an Amazon Associate and affiliate partner on qualifying purchases. These affiliate partnerships do not influence our editorial content.
A consumer research report claims that users of video services like Netflix are more likely to recommend it to others because of the user interface and overall ease of content discovery, more than what programming is available.
Research firm Parks Associates claims that the content of a streaming video service is less important than the user interface design and how easy it is to find something to watch. The report comes ahead of the launch of Apple TV+, which has the advantage of Apple's design and the disadvantage of a much smaller library of material than its rivals.
Parks Associates researcher Brandon Riney also told AppleInsider that despite its lack of content compared to Netflix and the forthcoming Disney+, Apple brings a distinct advantage to the market.
"Apple's unexpected $4.99 pricing appears to be a response to Disney+'s $6.99 per month," he said. "This, in combination with announcing a fuller slate of originals, addresses criticism from detractors that Apple TV+ did not have adequate content and value to compete."
"Offering a complimentary year of service to buyers of an Apple product as a loss leader is a strategy consistent with Apple's background as a device maker," he continued. "This move provides a value-added feature for all of its hardware that other services cannot easily replicate."
However, according to the report, 70% of US households who have a video subscription already rate their user interfaces as "good," and 48% as "very good."
"Roku and Apple TV lead the streaming media player space in terms of ease-of-use," says Parks Associates' senior analyst Kristen Hanich, "while Fire TV is the undisputed leader in terms of voice control."
Users in the report's survey who said they had both a streaming video player and a smart TV, were asked which they preferred in regard to ease of use.
Of the households with an existing Apple TV, 38% said they preferred it to their smart TV, compared to 20% who expressed a preference for the other way around.
In comparison, 27% of Google Chromecast users preferred it to their TV, while 38% ranked their smart TV higher.
"Apple TV owners give relatively strong marks to the device's UI," says the report. "Chromecast owners rate [their] device relatively low in terms of ease of use and ease of finding something to watch. Tellingly, ease of use is relatively less important to those who purchased a Chromecast."
Despite an overall preference for ease of use and searching, the report also says that users are now more focused on shows rather than having channel loyalty.
"Consumers are interested in finding particular shows or genres of content and have less interest in browsing by channel," said Hanich.