Apple uploads 'See' first-look featurette to YouTube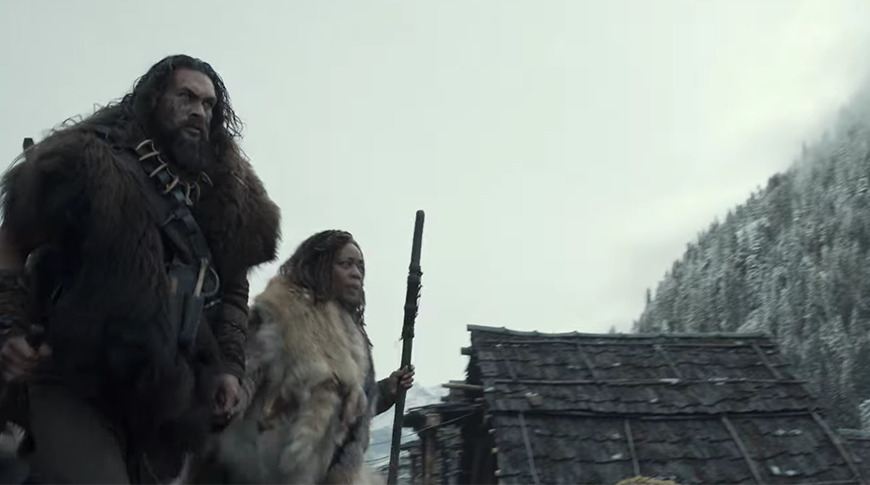 Fans looking to get a sneak peek at Apple's upcoming Apple TV+ series "See" can head to YouTube to learn more.
The Apple TV+ drama "See" takes place 600 years in the future, after a viral apocalypse had eradicated much of the world's population. The humans who survived were rendered blind, reverting to a primitive, tribal-like culture.
Jason Momoa ("Aquaman", "Conan the Barbarian") stars as Baba Voss, the father of twins who are born with the ability to see. He must protect his children and tribe against a powerful queen who believes the children will herald in the destruction of their world.
The trailer showcases clips from the show, alongside cast, crew, and director commentary. The featurette gives some insights into how show creators built the world, and touches on the overall themes of the show.
AppleInsider previewed the first three episodes of the show. While we see potential, at present, the table-setting for the show's future is a slog, bruised by a concept that lacks the compulsion to seduce viewers out of the gate.
Apple TV+ is priced at $4.99 a month, though if you buy new hardware, such as a new Apple TV, iPhone, or Mac, you'll get a year for free. Additionally, even if you don't own any Apple devices, you will be able to watch Apple TV+ from your favorite browser at tv.apple.com.