A closer, hands-on look with the 16-inch MacBook Pro's top features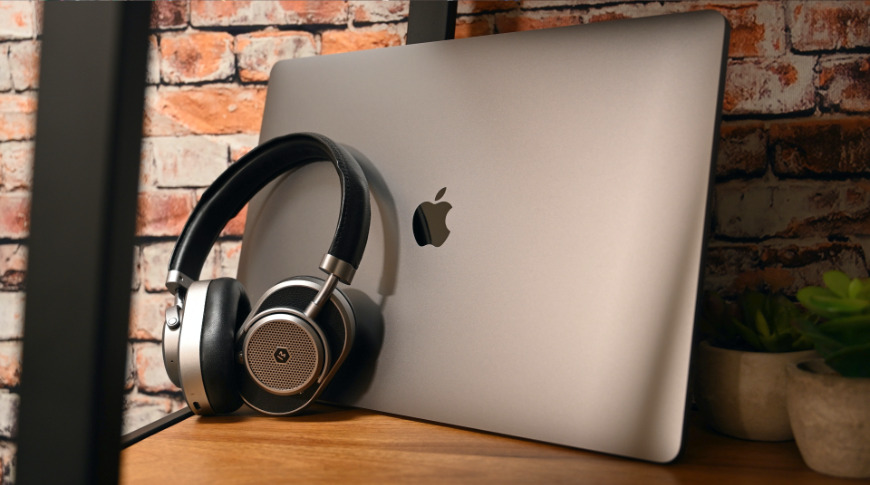 The new 16-inch MacBook Pro is packed with new features — many that go under the radar. AppleInsider goes hands on with all of the best new features and walks through their importance for pro and non-pro users alike.
Massive storage
For the first time, a portable MacBook Pro can be configured with up to an 8TB SSD. While your average bear may not need that level of internal storage, professional photo and video editors are going to be relieved.
No longer do content creators need to lug around external drives for daily storage when a huge amount of work can be carried on the go. Add in the speed of Thunderbolt 3 and it is easy to and convenient move that amount of storage around.
Display
Of course, everyone knows by now that Apple has updated the display from the 15.4-inch MacBook Pro to create the 16-inch MacBook Pro. When we were using the machine, the small amount of additional real estate didn't make a sizable impact on our usage, but that doesn't mean the big picture wasn't vastly improved.
We didn't just gain an additional 0.6 inches of diagonal screen, but we also got slimmer bezels as well for a more modern look. The previous MacBook Pro line was looking dated with the chunky bezels, and Apple has taken more advantage of the case size this time around.
To do this, Apple did have to increase the size of the MacBook Pro slightly, but we didn't noticed the differences at all until we had the machines in-hand next to one another. Only then did we see the slightly larger body and notice a bit more heft.
Video producers will also particularly like that the new 16-inch display also has a user-selectable refresh rate option that we haven't seen on MacBooks before.
Speakers
Everyone is going to benefit from the new audio prowess Apple has been showing as of late. Powerbeats Pro brought great audio to the Beats line, Beats Solo Pro took that even further and added new active noise cancellation, and AirPods Pro blew users away with its powerful bass and fantastic sound.
Now that newfound audio skill is coming to the MacBook Pro. We were happy with the MacBook Pro's previous speakers but were wholly surprised with the sound from the updated Pro. They sound phenomenal whether you are a pro editing your latest Logic Pro X project, scoring your next movie, or an average user tuning in to the latest episode of For All Mankind on Apple TV+.
RAM
Apple starts the 16-inch MacBook Pro with 16GB of RAM — same as the previous mid-2019 15-inch — but now that RAM is a faster 2666MHz. Faster RAM will increase performance as a whole for everyday users, but pros will most benefit from the increased maximum capacity of 64GB.
That means more instruments in Logic, more tabs in Safari, and more layers in Photoshop without the accompanying performance hit.
Graphics
Anyone who relies heavily on graphics will appreciate Apple's move to the 5000-series AMD Radeon Pro graphics cards. The base model now has twice the graphics performance as the previous-gen base model.
Furthermore, video editors will love the option of having up to 8GB of GDDR6 of configurable memory on the AMD Radeon Pro 5500M.
96W Charger
To power up Apple's latest machine, included is a more powerful 96W USB-C power brick.
This helps charge the Mac as fast as possible, and as USB-C becomes more ubiquitous, it can be used to charge any other compatible devices as well.
Keyboard
Much has already been said on the new MacBook Pro — including AppleInsider when we compared it directly to the previous generation model.
But the short version of it is — for most users, Apple has improved the keyboard. It requires a bit more pressure to depress each key, but it overall feels solid, quiet, and with a bit more key travel than the previous generation. It should also prove to be more reliable which is likely what most users will care about.
Battery life
MacBook Pro is designed to be portable — not forever tethered to a desk. That's what makes aspects such as battery life so important. As the machine consumes more power, the battery needs to be optimized in turn.
With the updated machine, Apple has not only packed in a new 100Wh battery, but boosted the performance of the machine to yield an additional hour of usage time for average web browsing. Users who fit that criteria will notice the biggest benefits but pros editing on the go should also see improvements in battery for their workflows as well.
Cooling system
Even though Apple uses the same processors as the mid-2019 15-inch MacBook Pro, Apple was able to increase performance by optimizing the cooling system. Thanks to a larger heat sink and updated fans, we are easily seeing longer sustained max speeds on the Intel processors, and even gains on tests such as Geekbench 5.
It's incredible that Apple can get this much more performance out of a machine just by tweaking the thermal design.
Impressive microphones
Lastly, we have new microphones. The new three-microphone array has made a huge impact to the audio fidelity of MacBook-made recordings.
It's hard to describe and maybe best to hear for yourself. To check them out, watch our video above. Spoilers — we recorded the entire video using just the new MacBook Pro's microphones. Saying we were impressed may be an understatement.
Not everyone uses the microphones, but podcasters, musicians, and even video producers such as AppleInsider will love to have these mics onboard. They may not always be the primary go-to, but for while recording on the road or as a backup, these will come in handy.