Apple Music for Business aims to power playlists at retail stores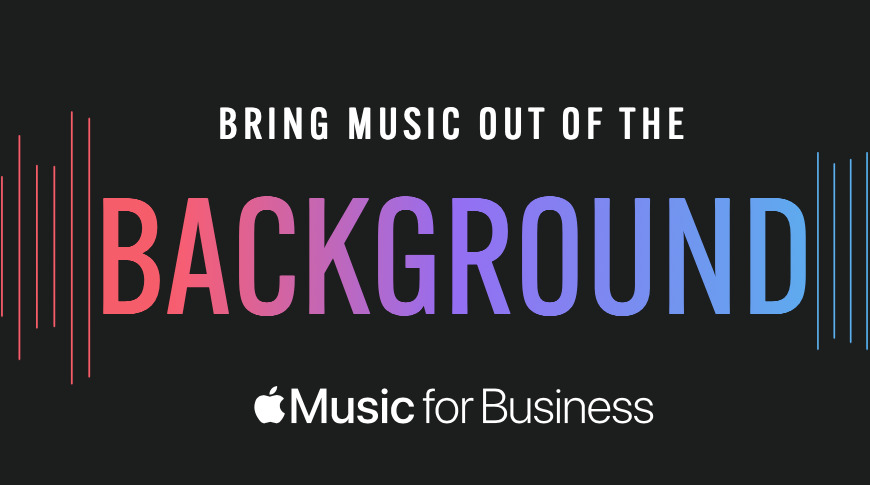 AppleInsider is supported by its audience and may earn commission as an Amazon Associate and affiliate partner on qualifying purchases. These affiliate partnerships do not influence our editorial content.
Apple is partnering with in-store music firm PlayNetwork to provide a business licence for the use of Apple Music. Stores such as Levi's and London's Harrods, have been trialling a service that sees Apple creating store-specific playlists.
Applehas a new service called Apple Music for Business, which sees the company working with PlayNetwork to provide and manage playlists tailored to suit retail firms. PlayNetwork already provides various music services for stores, restaurants and hotels, and will manage the licensing and Apple creates the playlists.
Apple Music for Business has been trialled for six months and according to previous AppleInsider reports, has been planned since at least June 2018.
During the trial, according to the Wall Street Journal, alongside test installations at Harrods and Levi's, the company has signed up 25 businesses.
"We were captivated by their proposition that we could have our brand reflected in our own curated playlist," said Guy Cheston, director of partnerships at Harrods.
Apple Music for Business will compete with existing services such as Soundtrack Your Brand, which counts Spotify among its key investors. Typically, such services charge businesses between $25 and $35 per month, per location. Neither Apple nor PlayNetwork will disclose how much they are charging, but PlayNetwork described it as being priced competitively.
While businesses benefit from better-tailored music in their stores, musicians and artists should also see a fairer payment. The WSJ reports that in the last year, businesses using consumer music streaming such as the regular Apple Music, meant the industry lost $2.65 billion.
Apple gains from more than a new source of subscription revenue, too. In the Harrods trial, the store displayed screens prompting customers to listen to the Harrods Playlist on Apple Music. It's really a promotion for listening to the music as you shop, there is no publicly-available Harrods Playlist on Apple Music itself.
However, the WSJ says it is intended to lead to customers subscribing to Apple Music themselves, and Apple is reportedly to pay a referral fee to the stores when that happens.
Apple Music recently introduced new Replay playlists for consumers that let you listen to your favorite music from each year since you subscribed to the service.