Apple's Mac Pro, iOS 13.3, encryption backdoors on the AppleInsider Podcast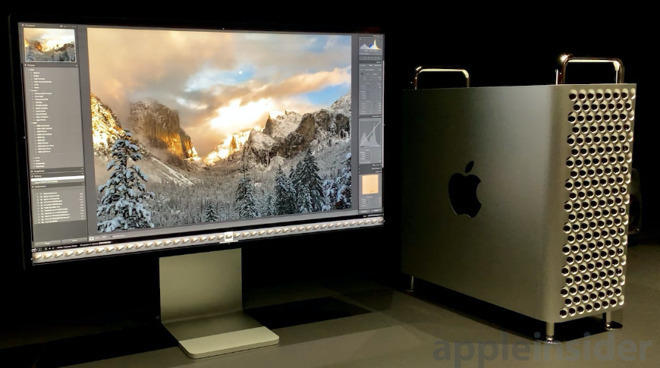 This week on the AppleInsider Podcast, Victor and William talk about password managers, the Feds threatening encryption backdoors, Apple Card iPhone installments, and unsurprisingly the Mac Pro.
The Mac Pro is not cheap. Who is it really for?
Developers, and what it means to be "Sherlocked"
The history of Mac Pro pricing
iOS 13.3 and accessibility bugs
Mac Pro airflow
Tim Cook speaks out on China, antitrust probes
What is the Afterburner in the Mac Pro?
Lindsay Graham, US Senator, wants backdoors in encryption.
Apple Card introduces interest-free installment payments for iPhone
Apple to speak at a privacy roundtable at CES
Ellen DeGeneres gives out iPads to every student at a D.C. elementary school
"The Morning Show" nominated for Golden Globes
Listen to the embedded SoundCloud feed below:
Mack Weldon - Mack Weldon believes in smart design, premium fabrics and simple shopping. Support the show, be one of our best-dressed listeners, and get 20% off your first order. Visit mackweldon.com and enter the promo code AppleInsider.
MasterClass - For a limited time, when you buy one Annual MasterClass All-Access Pass for yourself, you'll get another one to gift, for FREE! Go to masterclass.com/appleinsider to get started with this limited time offer. Buy one All-Access Pass, and get one free to gift, at masterclass.com/appleinsider.
LightStream - Refinance your credit card balances and save with a Credit Card Consolidation loan from LightStream. You can get a rate as low as 5.95% APR with autopay. Apply now to get an additional interest rate discount. The ONLY way to get this discount is to go to Lightstream.com/appleinsider.