Apple reportedly taps Taiwan's ASE for mmWave 5G iPhone and iPad Pro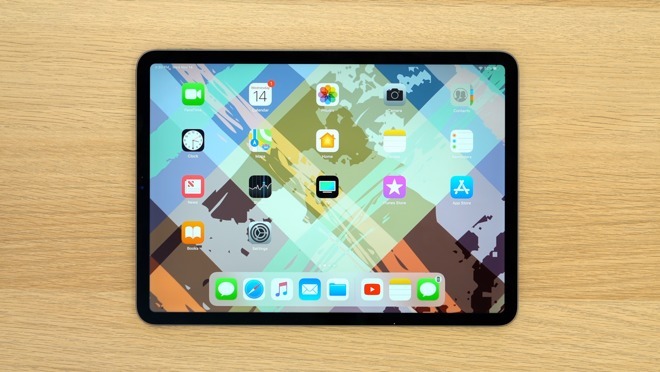 Component manufacturer Advanced Semiconductor Engineering (ASE) is reported to have become one of Apple's suppliers for the antennas needed on the mmWave 5G "iPhone 12" and for the iPad Pro too.
Apple is reported to have added Advanced Semiconductor Engineering (ASE), a Taiwanese component company, as a supplier for its forthcoming 5G iPhones and iPads. The company previously packaged and tested RF and Wi-Fi processors for iPhones and Apple Watches.
According to Digitimes, the company will be supplying its "flip chip antenna-in-package" (FC-AiP) for 5G.
"Supply chain sources confirmed that mmWave 5G iPads will be among Apple's new product roadmaps," says the publication. "And one such iPad will be fitted with at least one more AiP modules due to its larger area size than iPhone. The sources said mmWave 5G iPads are likely to adopt all cost-effective FC_AiP modules."
It's significant that the supply chain is specifying the mmWave variant of 5G. This is the ideal 5G in that devices with it will fully exploit the far faster download speeds. However, it's more expensive to make mmWave devices, and also it is going to take time for all areas of the country to receive it.
Digitimes also says that supplier TSMC has already been contracted to make slimmer mmWave 5G "iPhone 12" antennas called InFO_AIP. The "iPhone 12," or some other future 5G iPhone, is believed to require one of these plus two of ASE's FC_AiP modules.
The slimmer modules would clearly benefit the iPhone, but they cost 2-3 times more to make. Consequently Digitimes says that with its larger size, the iPad will be able to feature the full size FC_AiP. It's also said that a 5G iPad will feature more of these modules.
It's not clear whether ASE will be supplying these antennas for the 5G "iPhone 12." Digitimes claims that such a phone would need either three or four antenna-in-package modules.
Apple has not yet announced any 5G products, but it has been repeatedly reported to be a key feature of 2020's iPhone launch. It's been presumed that iPads or iPads Pro would get the same cellular connectivity, but it hasn't been known whether this would mean the faster mmWave 5G.
However, the regularly reliable analyst Ming-Chi Kuo has said the iPad Pro will receive 5G in 2020.
DigiTimes generally has accurate information from individual component manufacturers regarding delivery timetables. However, it has a poor track record on Apple's specific plans.