Jennifer Aniston wins Screen Actors Guild award for 'The Morning Show'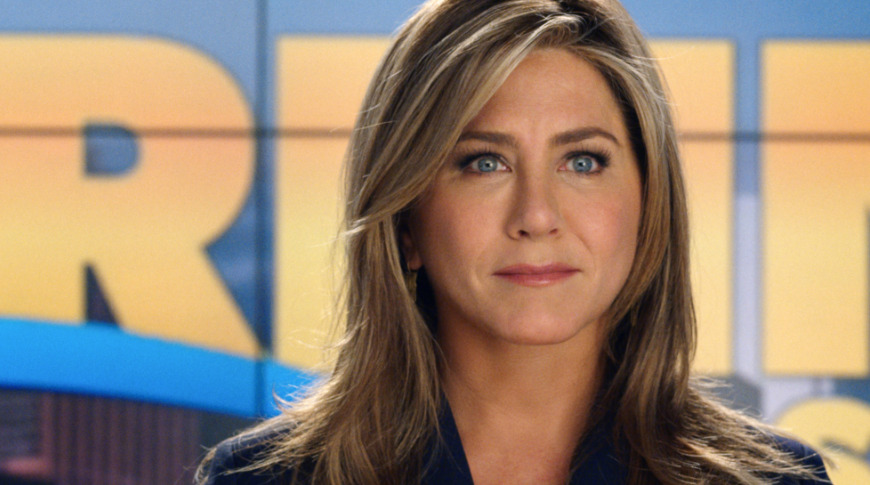 Apple TV+ drama "The Morning Show" has earned an award from the Screen Actors Guild for Jennifer Aniston's performance, marking the second win for the series.
"The Morning Show" star and co-producer Jennifer Aniston has won the award for Outstanding Performance by a Female Actor in a Drama Series at the Screen Actors Guild awards. It's the second acting award for the Apple show, and Aniston beat rivals including Olivia Colman for "The Crown," and Jodie Comer for "Killing Eve."
"You know, I was thinking back to when I was a little girl," Aniston said in her acceptance speech. "I didn't have a VCR but I had a tape recorder and I would tape 'Laverne & Shirley,' 'Happy Days'... and I would listen to these episodes. And I would just think I'm going to, I'm going to do that."
"I really know I'm going to get out of this house — that's another story — and I am going to be on there, I'm going to be that," she continued.
"I'm so grateful to Kerry Ehrin, our extraordinary head writer, who created... so many characters are so layered and complicated and messy and ugly and just beautifully human. And, boy, did we get to dive deep into our own experiences and our own history and really be able to breathe life into these extraordinary characters."
"I mean, who knew that emotional breakdowns felt that good?" she added.
Her SAG award marks the second time that "The Morning Show" has won an acting gong for Apple TV+, and follows Billy Crudup's one for best supporting actor at the Critics' Choice Awards.
Crudup and fellow "The Morning Show" actor Steve Carell were also nominated for a SAG award, but they lost out to Peter Dinklage for "Game of Thrones" in the Outstanding Performance by a Male Actor in a Drama Series category.