Disney+ expanding to Europe sooner than expected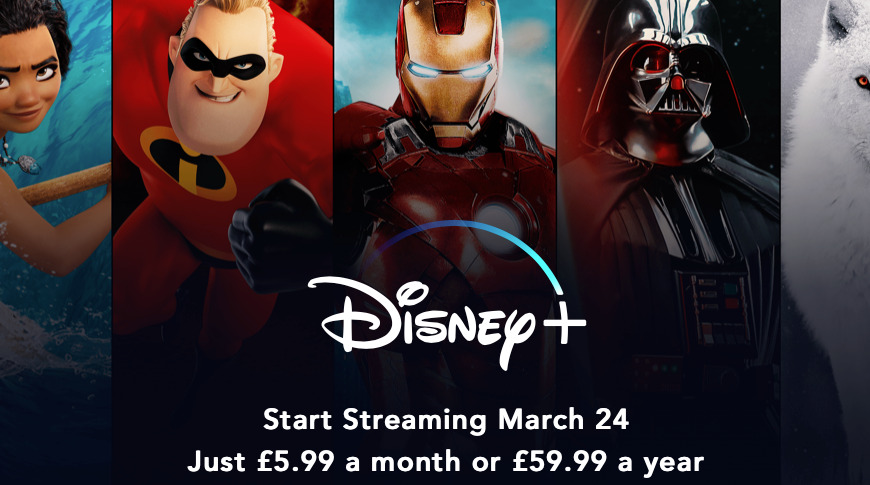 The streaming service has pulled forward its launch date in most European countries, and also announced local pricing which is more expensive than its US fees.
Following its US and Canadian launch in November 2019, the Disney+ streaming service is now coming to most Europe countries earlier than advertised. It will now begin one week earlier on March 24, and Disney has also announced pricing which puts it in the same range as local rivals.
While the launch is only a little sooner than the previous March 31 date, it's potentially significant. One reason Disney+ didn't launch worldwide simultaneously, as Apple TV+ did, is that certain of its programmes have been tied up in rights contracts.
The early date may signify that deals have been completed, or it's possible that the service will initially launch with fewer shows than in the US.
Over time, services such as Disney+ and Apple TV+ may begin to present varying catalogs of programming to different regions, too. This is because European regulations are going to require a certain percentage of locally-produced output and all the streaming services, including Netflix, will struggle to meet that.
One method will be to cut back on US programming in order to bolster the percentage of European shows in a given region.
Alongside the new date for the UK and Ireland, France, Germany, Switzerland, Spain and more, Disney has revealed local pricing. For the majority of EU countries using the Euro currency, the subscription fee will be 6.99 euros per month or 69.99 euros per year. For the UK, with its Sterling currency, the fees will be 5.99 per month or 69.99 per year.
After currency conversion, the Euro fees are slightly more expensive than the US ones at approximately $7.76. The UK is paying more as, at the current conversion rate, 6.99 is equal to $9.10.
These figures do also mean that, as in the US, Disney+ is coming in as slightly more expensive than Apple TV+. It's more than the basic tier on Netflix, and in the UK it's also more than the recently-launched BritBox, which is 5.99 per month ($7.82).
No viewing or subscription numbers have been released for BritBox, though its service did crash over Christmas when the addition of classic "Doctor Who" episodes reportedly saw 20 times greater demand. Netflix UK is estimated to have 9.5 million subscribers.
AppleInsider has affiliate partnerships and may earn commission on products purchased through affiliate links. These partnerships do not influence our editorial content.