Apple suppliers & assemblers intending to restart China production on Feb 10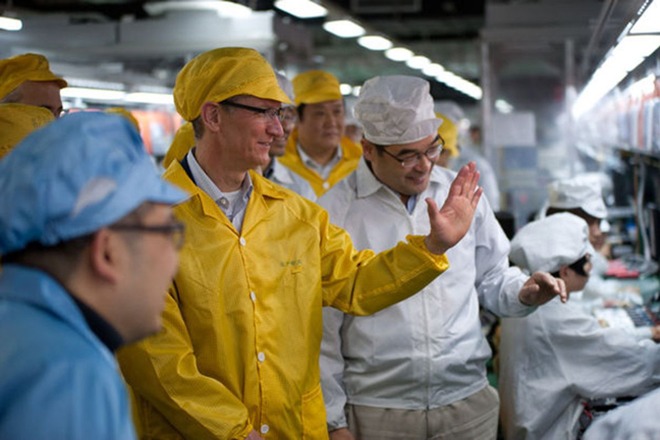 AppleInsider may earn an affiliate commission on purchases made through links on our site.
In defiance of the Coronavirus, Apple suppliers including Foxconn are reportedly in the early stages of restarting facilities in China, with production expected to resume on February 10.
Foxconn said on Tuesday that it expects to be able to restart Apple's closed production lines on February 10, and on schedule. Sources familiar with the matter say that other Apple suppliers Quanta, LG Display, and Inventec would also start up production, and would be able to provide parts on time to the Foxconn facility. The report mirrors what Foxconn said on January 28 about production.
If all goes well, this means that Apple product supply would continue uninterrupted. But, a great deal of this depends on the China government's actions, as another extension of the New Year's holiday would stop the effort.
"The main variable is whether the government will push back the time for resuming production, though it is not very likely given the complexities of organizing transportation for the returning migrant workers," GF Securities analyst Jeff Pu told Bloomberg on Tuesday.
Companies operating in the Chinese major manufacturing hub Suzhou were informed to stay closed until February 8, while factories in Shanghai were to do so until February 9. The Dongguan manufacturing hub has been instructed to close until February 10.
Foxconn has so far seen a "fairly small impact" from the outbreak, a report on Monday claimed, due to shifting production in other territories to fill the gap, including in India, Mexico, and Vietnam. The same report noted that Foxconn could make up for the imposed delays by making the factories work in overtime.
Coronavirus continued concerns
The coronavirus — officially titled 2019-nCoV — is believed to impact Apple's sales in a number of ways. Chiefly this is going to impact Apple's manufacturing lines via Foxconn and other suppliers.
Analyst Ming-Chi Kuo estimates the iPhone shipments alone could be severely disrupted, possibly reducing overall shipments in the quarter by as much as 10%.
Apple has closed all of its 42 stores in China, as well as an unspecified number of local Apple offices, in what it referred to as "an abundance of caution" at the start of February. While the stores will have an immediate effect on revenue from the region, it will also impact revenue for a period after, with potential customers opting to stay home instead of risking infection.
Apple CEO Tim Cook discussed the possible impact of the virus outbreak, a time when Apple had only encountered one store closure and enforced a limitation on employee travel. "We have alternate sourcing and contingency plans," Cook explained during an investor call, while admitting it was factoring in factory re-opening delays into its guidance.
As of February 4, there are more than 20,000 cases of the Coronavirus reported worldwide, with 427 deaths. New information suggests that about 80% of the deaths reported from Coronavirus were over age 60, with 75% of victims also suffering from some other long-term health condition or other disease. The Chinese government is taking heat for reporting the disease late, and possibly under-reporting infections.