Case maker bets on 'iPhone SE 2' design as March rumors mount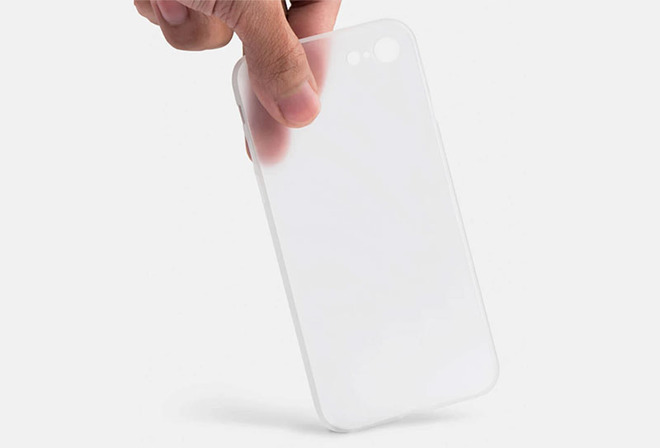 AppleInsider may earn an affiliate commission on purchases made through links on our site.
Totallee, a smartphone accessory vendor, recently became one of the first case makers to initiate preorders for a protective cover designed to fit Apple's as-yet-unannounced iPhone SE follow-up.
While the company fails to provide information regarding the product's design, the "Thin iPhone SE 2 Case" is likely based on leaked schematics, supposed renders or best-guess estimates of Apple's much-rumored iPhone SE successor.
Analysts, including Ming-Chi Kuo, expect the "iPhone SE 2" to feature a 4.7-inch display and include modern internals like an A13 Bionic processor and LCP antenna design. Apple is anticipated to carry over Touch ID biometric authentication in lieu of a switch to its TrueDepth camera array and Face ID.
Ever eager to get a leg up on competition, third-party case makers have for years relied on unofficial information to get iPhone accessories on store shelves at or ahead of Apple hardware launches. Cases for nearly every iPhone, as well as iPad and other Apple product lines, have popped up online in the months or weeks leading up to an official debut.
Betting on unofficial specifications and being first to market — with days or weeks of exclusivity — can be a boon for business, but companies run the risk of losing large investments should their "inside information" turn out to be incorrect.