iPhone supply delays could extend into April as suppliers battle coronavirus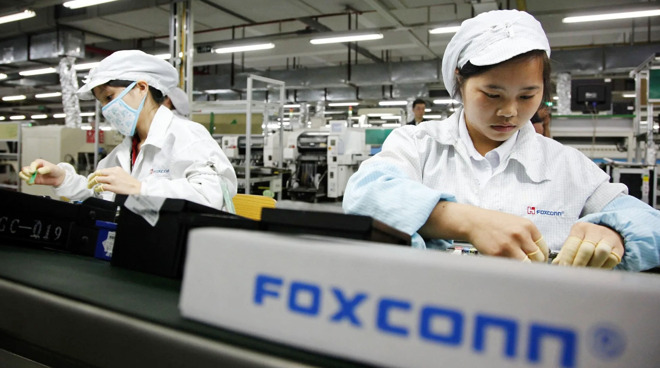 AppleInsider is supported by its audience and may earn commission as an Amazon Associate and affiliate partner on qualifying purchases. These affiliate partnerships do not influence our editorial content.
Apple's coronavirus-related supply chain issues will be a problem for the company long into April, a report claims, as despite efforts from assembly partners, supplies of the iPhone may be constrained for some time to come.
The ongoing attempts by the Chinese government and suppliers including Foxconn to stem the spread of the epidemic in the Apple supply chain has caused extended closures for factories and long periods of reduced production capacity. While it is unknown how long the coronavirus will be a major issue, Apple's suppliers are slowly trying to get back into gear, though with little real success.
A source of Nikkei claims suppliers in the iPhone chain are "currently operating at around 30% to 50% of capacity," which is limiting the amount of iPhones that can ship and go into the market. "The constrained supply of iPhones will likely extend to April," the source explained, adding "there are still a lot of hurdles, from labor shortages to logistics transportation."
The source believes most suppliers in the chain expect to have a larger available workforce as soon as next Monday, which will be the expiry of the 14-day quarantine period for workers who returned following visits home on February 10.
Suppliers are however keen to work hard on clearing the backlog, as another source claims "the suppliers are doing their best to produce and ship the iPhone within four weeks. The delay can't be too long, otherwise it will affect the sales strategy of Apple's new products in the second half of this year."
The iPhones referred to by the second source were identified as "cheaper iPhones," which may be in reference to the rumored "iPhone SE 2" which is speculated to launch in the next few months.
It is claimed Apple had asked for up to 80 million iPhone units to be produced in the first half of 2020, with 15 million consisting of the unannounced model. Mass production for the "iPhone SE 2" was supposedly meant to commence by the end of February, but due to the challenging conditions, it may be delayed until later in March.
To mitigate the reduced output, reports have suggested Apple is moving some of its "iPhone SE 2" production to Taiwan.
On February 11, Foxconn was reported as planning to bring its own production back up to half strength by the end of the month. The company initially claimed in January that its customer orders would not be impacted.
The production slowdown has prompted Apple to revise its quarterly guidance download, from a position where it had already taken into account existing coronavirus issues. In its statement on Monday, Apple admitted to a "slower return to normal conditions" than it had anticipated.
The company admitted the worldwide iPhone supply constraints, as well as a reduced demand for its products in China where it has suffered from store closures, were the main reasons for the downward refinement. Both suppliers and stores were gradually reopening and ramping up, Apple said, though with an eye to doing so "as steadily and safely" as possible.