Apple's 'iPhone SE 2,' iPad Pro reportedly on track despite coronavirus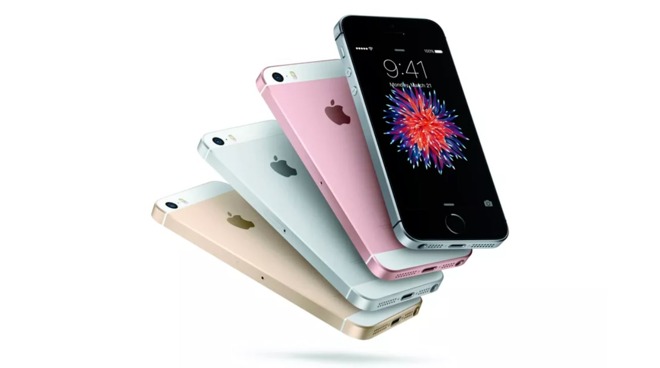 AppleInsider may earn an affiliate commission on purchases made through links on our site.
Industry reports suggest the low-cost "iPhone SE 2" and a refresh of the iPad Pro line will still launch in March, with the iPad Pro refresh arriving shortly thereafter — although the impact of the coronavirus raises questions about Apple's over-reliance on Chinese manufacturing.
According to Bloomberg, the new lower-cost iPhone is still believed to be announced in March. Separately, a recent sketchy rumor claims that Apple is planning an event for March 31, which will purportedly see the launch of the new low-cost iPhone.
However, Bloomberg sources also say that Apple's plans are not yet fixed. It's still possible that the new low-cost iPhone will slip back to later. That could fit with previous reports that delays are affecting forthcoming iPad Pro models that had been due to launch in the first half of the year.
Like most technology firms, Apple is being affected by the coronavirus, but arguably it has more at stake in China. According to a report by Bloomberg on Tuesday morning, Apple provides millions of jobs in the country and this has meant the Chinese government grants it access to the local market more than it does any other firm.
However, it does also mean that Apple's manufacturing is heavily dependent on mainland China, so delays there have a great impact on the company. Despite some moves to relocate manufacturing in countries such as India, overall Apple is increasingly reliant on China.
Apple and coronavirus impacts
The coronavirus is a major global issue, with many companies having to mitigate the effects of the spread for themselves as well as meeting the demands of government agencies, while simultaneously having to plan and implement alternative ways to manufacture goods. As one such major entity, Apple is keenly aware of the potential damage the virus can cause to its bottom line.
Apple's suppliers, such as major Apple assembly partner Foxconn, have used initiatives such as requesting employees stay away from work as part of an extended Lunar New Year holiday period and keeping factories closed, in part through Chinese government demands. It is unclear when Foxconn will be up and running, but even so, it may be some time before it operates at full capacity.
In China, the country worst affected by the outbreak, Apple closed all of its outlets in the region as a precautionary measure, and has only recently started to open some of its stores in Beijing.
Apple had to warn investors that it would not make its revenue targets for the second fiscal quarter because of multiple effects from the coronavirus, impacting business and device assembly.