Apple Stores, Foxconn 'cautiously' trying to return to normal in China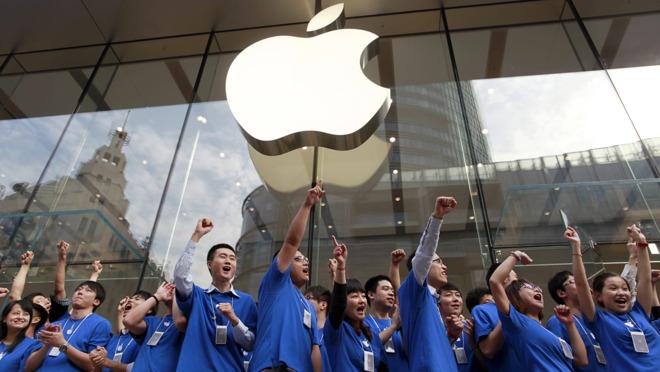 AppleInsider may earn an affiliate commission on purchases made through links on our site.
At the same time that Apple takes tentative steps to reopen all of its retail stores in China, the company's main iPhone assembler Foxconn has announced that it will be "cautiously" resuming production in its main iPhone manufacturing plants.
Foxconn has announced that it is to reopen its main plants in China. The manufacturer reportedly said that it was reopening "cautiously," but there has been no explanation of what that means or precisely what constitutes its main facilities.
However, as far as Apple production is concerned, the major facilities are at Shenzhen and Zhengzhou, with the latter responsible for the majority of iPhone 11 and iPhone 11 Pro assembly. Previously, Foxconn was reported to be working on restoring production to half-strength at these plants by the end of February.
According to Reuters, on Thursday, Foxconn has similarly said that its annual revenue for this year will be affected by coronavirus, but again without any further details.
Alongside the Foxconn declaration, Apple has reopened more Stores in the area, bringing the number to 17 out of the region's 42. Each of these stores is operating under "special business hours," which typically means much reduced opening hours, plus crowd control and temperature checks at entrances.
Beijing's Stores reopened first, but now all of the Apple Stores in the Liaoning and Sichuan areas are operating. No Stores are yet open in the Chongqing, Fujian, Guangxi, Henan, Jiangsu, Tianjin, Yunnan, or Zhejiang regions. Of these, the Jiangsu on the coast near Shanghai, is the largest with five stores.