Apple's iPhone 11 Pro used to film new Lady Gaga music video 'Stupid Love'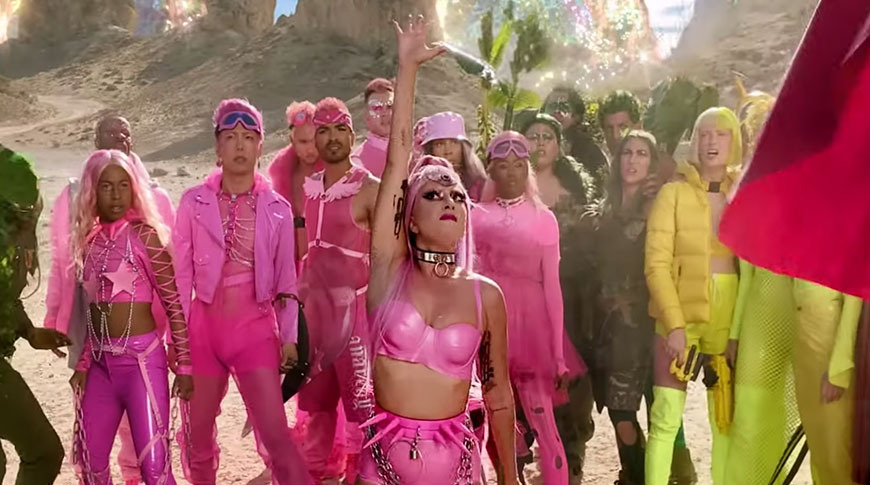 Pop diva Lady Gaga is set to release a new single titled "Stupid Love" on Friday, and in a tweet revealed the song's accompanying music video was shot using Apple's iPhone 11 Pro.
Gaga referenced Apple's "Shot on iPhone" campaign in a tweet teasing the upcoming release of "Stupid Love" to her more than 80 million followers on Thursday. The song and video debut on Friday at midnight.
Along with still shots from the video and what appears to be the single's cover art, Gaga offered a sample of "Stupid Love" in two roughly minute-long clips that were concurrently published to her official YouTube channel. The entire production, which appears to take place on an alien planet, was captured using Apple's iPhone 11 Pro, according to a short description.
With "Stupid Love," Gaga marks a return to the spotlight after a nearly three-year hiatus. Her last single, "The Cure," was released in April 2017. In the interim, Gaga starred in and penned tracks for the film "A Star is Born" and inked a two-year concert residency at Park MGM in Las Vegas.
Gaga is not the first major act to rely on iPhone for music video duties. In October, Selena Gomez used iPhone 11 to film a moody black-and-white accompaniment to "Lose You to Love Me," a long-awaited follow-up to 2015's Revival.
Prior to Gomez, Apple partnered with FKA Twigs, Florence and the Machine, and Kamali Washington to produce the "Shot on iPhone On Tour" series, which featured live concert footage captured on iPhone XS.