Apple to use mini LED backlighting in late 2020 iPad Pro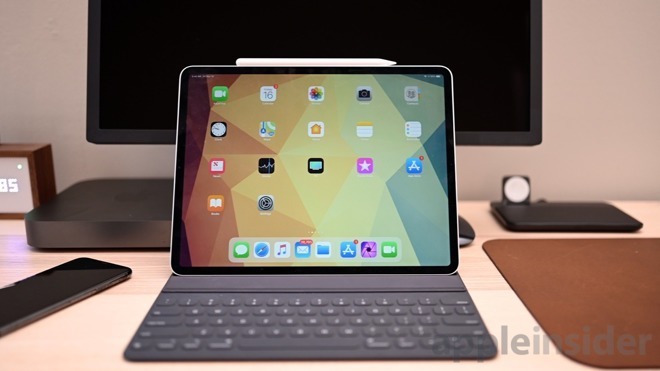 Doubling down on previous reports, supply chain sources say that Apple plans to move to using mini LED display technology in its next iPad Pro, due in the fourth quarter of 2020.
Following previous similar claims, a new supply chain report says that Apple will utilize mini LED in an iPad Pro to be released toward the end of 2020. The source further claims that this is only the start of Apple adopting this display technology, as the company aims to increasingly deploy it over the next five years.
According Digitimes, industry sources are saying that LED firms are expanding their production and packaging capacity ahead of Apple's orders.
The Digitimes report claims that Apple is showing a preference for Mini LED over the OLED used in iPhones, for what it describes as the company's medium-size devices. It also claims that Apple is proceeding with further research and development to do with the use of mini LED.
Unlike the separate Micro LED, which forms a display's image, Mini LED is used as the backlighting to LCD panels. It has the extra benefit, though, that when mounted onto the right substrate, it can be used in flexible or even folding devices.
Digitimes further reports that suppliers are increasing shipments for Apple's newly announced iPad Pro. It says that the supply chain is expecting around 40% greater demand in the second quarter of 2020.
This publication has a generally good reputation for the quality of its supply chain sources, but a much poorer one when it comes to specific features or Apple's product plans.