Apple's supply chain feels coronavirus pinch, but 'iPhone 12' on track to launch in fall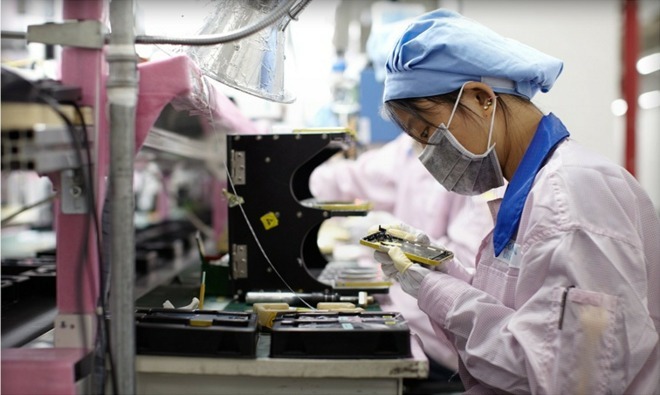 AppleInsider may earn an affiliate commission on purchases made through links on our site.
Though Apple's supply partners in China are still grappling with fallout from the COVID-19 outbreak that left factories in the region shuttered for weeks, the tech giant's important iPhone release cycle has yet to see significant disruption from the ongoing crisis, according to a report on Thursday.
Citing sources familiar with the matter, Bloomberg reports Apple's next-generation "iPhone 12" lineup, which is expected to include a 5G model, is on track to debut this fall.
Apple and its suppliers are on schedule in part because the company typically announces and releases new flagship iPhones in September. Mass production is slated for May, which means hardware assemblers like Foxconn are — barring a flareup — granted fairly wide berth to produce and stockpile units for a start to sales.
A significant portion of Apple's supply chain was negatively impacted by the novel coronavirus, with plants and offices closing over the Chinese New Year holiday on government mandate.
Foxconn, responsible for a bulk of Apple manufacturing, shut down operations in early February and initially planned to resume production on Feb. 10. That outlook proved optimistic, as the contract manufacturer later forecast a return to 50% capacity in mid-February. In early March, Foxconn said it plans to achieve normal operating status by the end of March.
As noted in today's report, assembly is but one cog in Apple's complex manufacturing machine. A person who works in the iPhone maker's supply chain claims the operation is not moving at "normal speed" due to low component supplies. It will take at least a month before parts integral to device assembly are readily available, the report said. Whether that includes components for future iPhones was not made clear.
While current products, like the new iPad Pro are in short supply, the COVID-19 situation has so far not prevented Apple from moving ahead with plans for its next-generation handset. For example, Apple was able to build test versions of the new devices during factory closures in February, the report said.
Still, with a truly worldwide supply chain, Apple's plans for a fall launch might be snarled by mandated quarantines. Apple partners in Malaysia, specifically chip and circuit board producers Murata Manufacturing Co., Renesas Electronics Corp. and Ibiden Co., recently stopped production as the government called for a two-week lockdown. Micron, Texas Instruments and On Semiconductor also have facilities in the country.
Apple also relies on key component producers in Germany, Italy, South Korea, the U.S. and the UK.
In addition to component sourcing, Apple needs to send engineers to Chinese factories to facilitate final product testing and resolve outstanding issues prior to mass assembly.