Foxconn claims it has secured enough workers for seasonal demand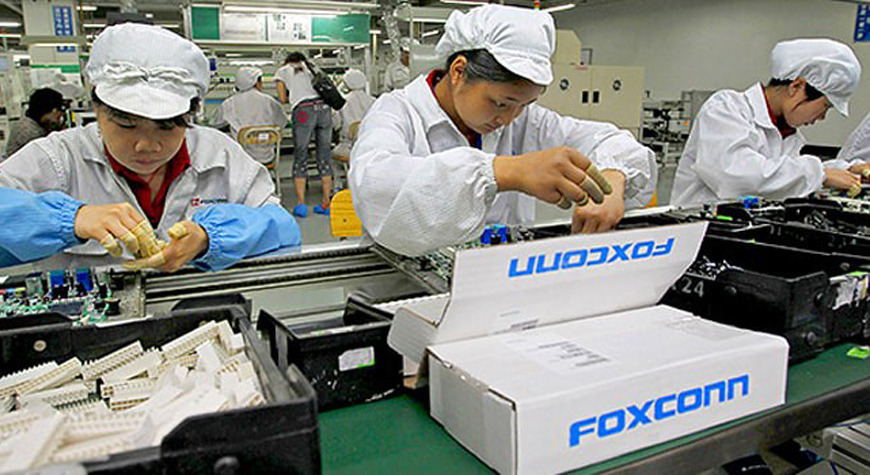 Foxconn has assured investors that it has managed to recruit enough workers at all major Chinese factories before production of the "iPhone 12" is set to begin.
Chinese Foxconn factories will return to full operational capacity following a difficult few months brought about by the ongoing COVID-19 epidemic.
The company issued a statement on Sunday night, stating that they'd reached their recruitment goals ahead of schedule, according to Nikkei Asian Review. Earlier in March, Chairman Young Liu had told investors that the factories were operating at 50% capacity.
Foxconn factories are anticipated to hit peak production in July, when they'll begin manufacturing the upcoming "iPhone 12" line for fall release. Factories underperformed in January through March, which lead to costly delays and staff shortages.
The coronavirus outbreak has made an impact on Foxconn's finances, with the iPhone assembly partner enduring its most significant year-on-year drop in revenue for a month in seven years due to the virus affecting its production pipeline. Shares in the company have steadily declined, dropping 4.7% on Monday as investors fear COVID-19 will dampen demand for consumer electronics in U.S. and U.K. markets.
The company has stressed that it is working hard to prevent new infections of COVID-19. Approximately 55,000 workers have been tested for coronavirus, with over 40,000 receiving additional chest X-rays.